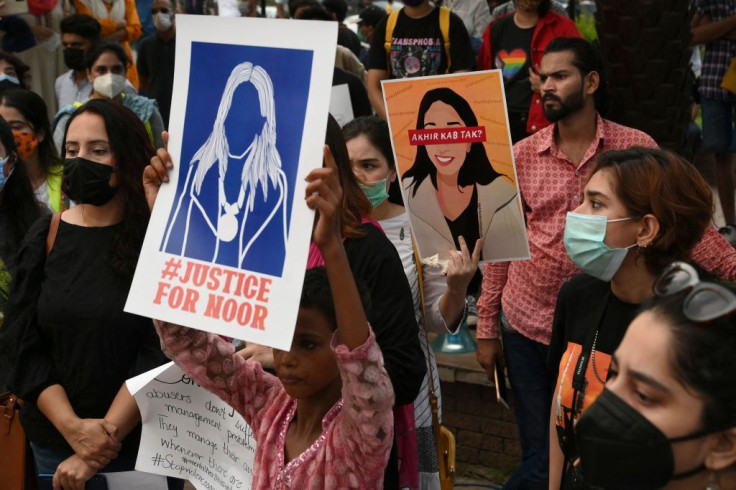 The recent beheading of a diplomat's daughter in Pakistan is one of the latest in a series of attacks on women in Pakistan. Noor Mukadam, 27, an ambassador's daughter, died on July 20 after she was tortured and killed by a childhood friend.
According to police reports, Mukadam's last hours were gripped in terror as forensic results showed she was beaten with brass knuckles, before she jumped from a window. She was then dragged back and beaten once again before being finally beheaded.
CNN reports stated the lone suspect in Mukadam's death is a man identified as Zahir Jaffer, the 30-year-old son of an influential family who carries a dual Pakistan-US citizenship. He was arrested at the scene and was charged with premeditated murder. However, the family's legal counsel Shah Khawar said they are faced with a long legal battle despite claims of "strong circumstantial and forensic evidence" of Jaffer's guilt.
Jaffer's parents, Asmat Adamjee Jaffer and Zakir Jaffer, the director of Ahmed Jaffer & Company (Pvt) Ltd, were also arrested on charges of concealing evidence and abetment. In a statement to the media outlet, legal representative to both Jaffer's parents, Rizwan Abbasi said his clients had publicly condemned the murder.
Mukadam's gruesome death took place in an upscale neighborhood in the country's capital city of Islamabad leading rights activists to conclude that Pakistan's legal system has repeatedly failed victims of violence. The victim's status as a member of the country's elite highlights the growing violence against women as Pakistan is seen to be heading towards greater religious extemism.
Pakistan's prominent rights activist Tahira Abdullah said the epidemic of sexual crimes and violence against women is a silent epidemic, especially as the majority of victims are among the country's poor and middle class. Their deaths have mostly been ignored and buried with them in their graves.
A bill seeking to protect women from violence in their home including that from their own husbands has been declined by Pakistan's Parliament. A council was even cited previously saying that it was okay for a husband to beat his wife.
Mukadam's recent death has given leverage for activists to use her case in their bid to call for renewal of the country's law criminalizing domestic violence. However, should the law be approved and passed, it would only apply to the Islamabad Capital Territory. But, activists are hopeful this will encourage other provinces to pass similar laws as Pakistan's capital is controlled by its ruling party.
In 2016, the council proposed a bill to allow men to "lightly beat" their wives.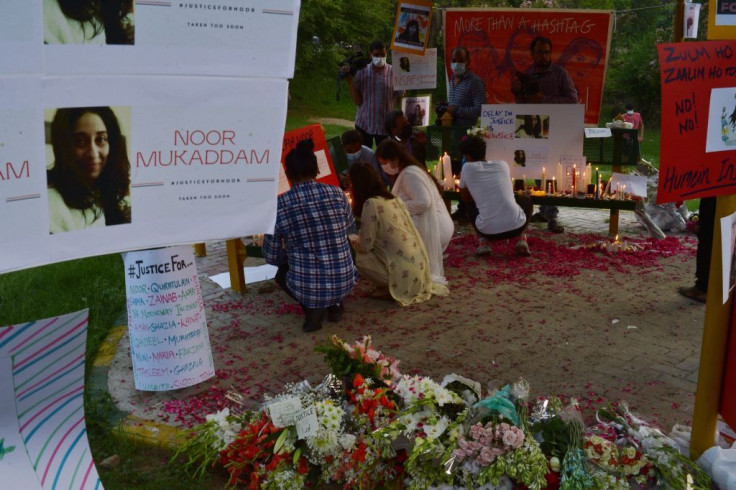 © 2023 Latin Times. All rights reserved. Do not reproduce without permission.