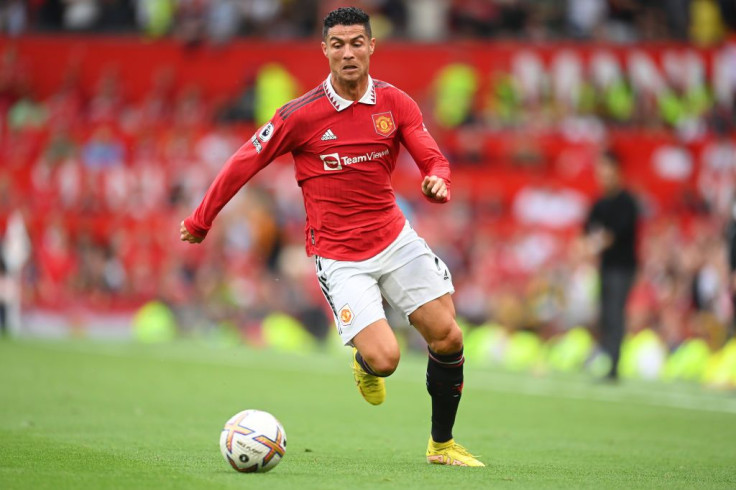 Going by Palmeiras defender Gabriel Menino's latest claim, football star Cristiano Ronaldo's eating regime is not for everyone.
Ronaldo is already 38, but he remains in optimum physical shape. He has a meticulously crafted and religiously followed fitness regime that has garnered attention over recent months, reported GOAL.
So, many football players at all levels are likely to try their hand at following it. But Menino talked about how difficult it can be to copy Ronaldo's diet.
According to A Bola, the 22-year-old said that he called Mirtes, who is Palmeiras' nutritionist, and asked her to make him a "Cristiano Ronaldo diet. I wanted to look like Cristiano Ronaldo."
He went on to share what the diet looked like. The young player said that for breakfast, it was just an egg and supplement. Before workout, it was a supplement followed by grilled meat and salad for lunch. For dinner, again there was "grilled meat and salad, and before going to bed another supplement."
He said that he was "warming up and couldn't take any more running," and he thought, "I'm going to die." He recalled that five minutes into the game, he couldn't run anymore. He would need to be substituted. Mirtes saw that he was not well, so she asked the masseur to bring him "gel and isotonic."
Even though Menino admitted that he was not able to last long under Ronaldo's strict regime, it has worked wonders for the Portugal superstar.
Right now he is shining in Saudi Arabia. After playing a few games, he's already picked up his first award, reported MARCA.
He was named the Saudi Professional League's player of the month for last month. He has scored eight goals in five appearances in Saudi Arabia. He is only five goals behind his Al-Nassr teammate Talisca (13), who is the top scorer in the division.
It might not take him long to catch up, as in his last two games alone, Ronaldo has notched up seven goals and two assists.
Meanwhile, Spaniard Vicente Moreno, who is the former Mallorca and Espanyol coach, won the manager of the month award for February. Currently, he is the boss of Al-Shabab and this is the third time he has won the manager of the month award this season.
© 2023 Latin Times. All rights reserved. Do not reproduce without permission.