As high inflation and fuel costs continue to affect many of the citizens of Panama, protests continue to rock the country after President Laurentino Cortizo's proposal of reducing fuel prices and food prices on Sunday was soundly rejected by Panama protestors.
The protests began as price inflation in the country increased dramatically to 4.2%, with a reported 10% rate of unemployment in the country and fuel prices hitting up to US$5.20 per gallon in June, according to al-Jazeera.
Households across the country also experience rolling blackouts due to the national electric company being forced to ration electricity, with some places having no electricity for up to 11 hours a day, ABC News reported.
Teachers started protesting about the prices in the start of July, before being joined by construction workers, students and members of Indigenous groups who are now asking for larger political reforms beyond the high inflation and prices of goods in the country.
"The current situation in Panama is unbelievable," student Janireth Dominguez said. "There are no medical supplies, there are salary cuts, and there is no work. There is no money to pay the doctors. As a student, the future worries me a lot."
Roadblocks have been set up in the Pan-American highway, which affects the goods that have come through the Panama canal and caused food stocks in the country to dip even further than before, with less than 50% of the goods that do come through being sold because the rest have rotted from the wait.
"This stand was always full. Now I don't have many products," storeowner Victor Palacios said. "What little has arrived from there is expensive and damaged."
Panama's President Laurentino Cortizo, in an effort to curb protests, announced that the government will be capping food prices on ten staple products, as well as a reduction of the price of gasoline to US$3.25. However, the protestors were unsatisfied by the agreement, and have returned to the streets to erect even more roadblocks in protests against the government.
Political analyst Guillermo Ruiz says that the protests continue in spite of the government's best efforts because of the unequal recovery of the nation after the COVID-19 pandemic.
"The macro numbers are based on a few items – logistics, the national airline, mining, and the Panama Canal," he said. "But that growth did not trickle down to the population while prices went up. So working-class Panamanians are wondering why, if the country is growing by 6.5 percent, they are unable to pay for medicine or gasoline."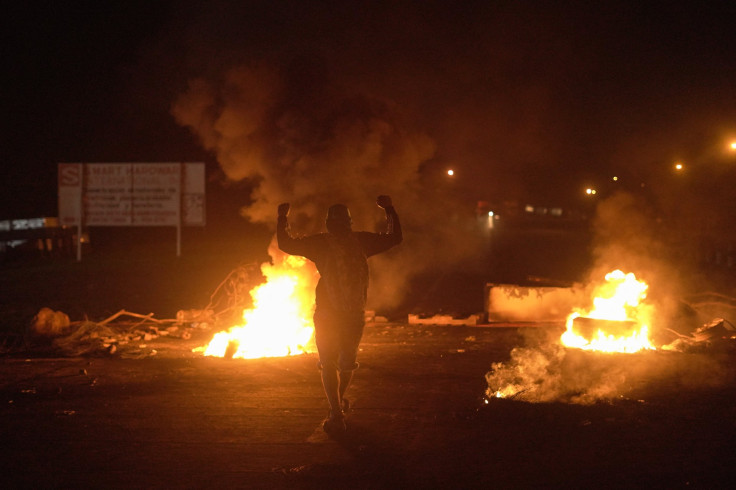 © 2023 Latin Times. All rights reserved. Do not reproduce without permission.