Protests across the United States grew after the Friday ruling junking the previously-set precedent of Roe v. Wade that gave women the right to choose an abortion, with Pride parades joining in the protests due to its links towards same-sex marriage and other queer rights.
In states like Alabama, thousands of pro-abortion protestors gathered together to protest the overturning of Roe v. Wade as well as to give support to people who were devastated by the decision. There were at least five protests scheduled over the weekend decrying the removal of abortion rights, according to NPR.
"We must love each other and support each other. We have nothing to lose but our chains," chanted the protestors in Alabama during the protests.
Meanwhile, in states like New York where Pride events are scheduled to occur, many queer and LGBT individuals integrated a protest against the anti-abortion decision of the Supreme Court to the event, with many individuals linking the ruling to a possible overturn of same-sex marriage and queer rights in America, NBC News reported.
"Today feels monumental, especially considering what happened over Roe v. Wade," Jonathan Dago, an attendee at Pride, said. "We're seeing a lot of signs. Women's rights are at risk, and it's going to be a trickle down to LGBT people. It feels like they're going to come for same-sex marriage, intimacy and everything — adoption, even."
"That's why it's really important to come back in person, to be together and supporting each other right now," he continued.
A rollback of abortion rights in the United States is deeply unpopular with the majority of the population, with a CBS poll showing at least a majority of women, younger people, Hispanic Americans, Black Americans, White Americans, moderates, and liberals disapprove of the ruling, the Guardian reported.
"As a minority community it feels like we're protesting for everything," protestor Afrah Boateng said. "It feels like there is something to protest every year around Pride. Today it's for straight families and straight women. But I guess Pride started as protest, so it's built in."
"I hope that those people and those communities are beginning to get it that if we don't work together and get beyond the rhetoric of solidarity in which everybody does their own thing, none of our people are going to win," activist Leslie Cagan said.
Supreme Court Justice Clarence Thomas, in a concurrent opinion released on Friday, also indicated that he would like the court to "reconsider" the rulings of Lawrence v. Texas and Obergefell v. Hodges, which gave Americans the right to engage in same-sex intimacy, as well as same-sex marriage.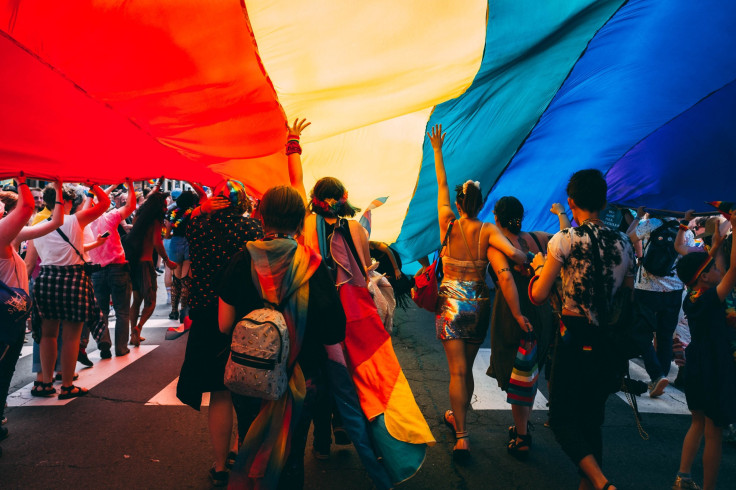 © 2023 Latin Times. All rights reserved. Do not reproduce without permission.