A controversial landmark decision of the US Supreme Court concerning the legalization of abortion could be overturned soon following the leak of a draft opinion.
The draft was written by Justice Samuel Alito which is said to be an extraordinary breach of Supreme Court procedure that immediately sparked political outrage and protests outside the court.
"Roe was egregiously wrong from the start," Alito wrote in the 98-page first draft that had the label, Opinion of the Court via Politico.
At present, the right to have an abortion up until around 23 or 24 weeks is federally protected under the Constitution since the Roe v. Wade decision 49 years ago in 1973.
But in the draft majority ruling, Alito insisted that "its reasoning was exceptionally weak, and the decision has had damaging consequences."
Moreover, the said draft opinion also rejects the subsequent Planned Parenthood v. Casey decision in 1992. It would instead hand decisions to individual states.
"Until the latter part of the 20th century, there was no support in American law for a constitutional right to obtain an abortion. Zero. None. No state constitutional provision had recognized such a right," Alito argued. "The inescapable conclusion is that a right to abortion is not deeply rooted in the Nation's history and traditions," the draft added.
Should this be overturned, about 26 states in the South and Midwest are likely to ban abortion or enact a total ban.
The draft was reportedly written in February and it remains unclear if changes have been made since then.
Former first lady Hilary Clinton was not surprised about it but says it is still outrageous.
"This decision is a direct assault on the dignity, rights, & lives of women, not to mention decades of settled law," Clinton said in a tweet. "It will kill and subjugate women even as a vast majority of Americans think abortion should be legal. What an utter disgrace."
Politico explains that it received "a copy of the draft opinion from a person familiar with the court's proceedings in the Mississippi case along with other details supporting the authenticity of the document."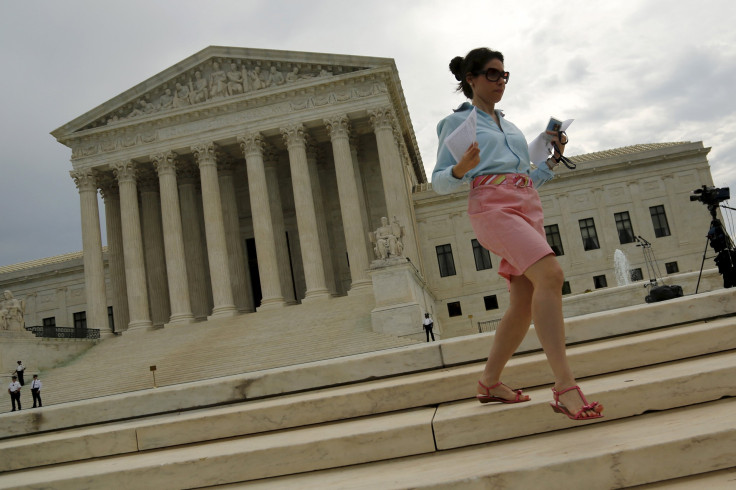 © 2023 Latin Times. All rights reserved. Do not reproduce without permission.