A man from Southern California was arrested on Friday, May 27, after he left a threatening voicemail to Senate Majority Leader Chuck Schumer's office, saying that he would kill the senator over his views on Roe v. Wade.
Jonathan Ryan McGuire reportedly left Schumer's office a voicemail filled with cursing where he openly threatened Schumer for his views on Roe v. Wade, and for attempting to push a bill through the Senate to ratify abortion rights as a law, according to the Daily Beast.
"You can't murder babies anymore, you fucking evil pile of shit. If I ever get an opportunity, I'll blow your fucking head off you fucking Jew f----t!" McGuire was reported to say.
McGuire was found to be in possession of over two guns, and was found by Capitol Police to have already logged threats to other members of Congress via phone or email between June 2019 and April 2021.
Schumer attempted to push forward a vote that would codify the right to abortion as federal law, which did not pass due to an insufficient number of votes, most notable from Sen. Joe Manchin from West Virginia, NPR reported.
"A vote on this legislation is not an abstract exercise, this is as urgent and real as it gets," Schumer said. "We will vote to protect a woman's right to choose and every American is going to see which side every senator stands."
The bill comes after an early draft of a Supreme Court opinion meant to overturn Roe v. Wade was leaked to the public, which could potentially push back abortion rights across the country and put other Supreme Court decisions based on the precedent of Roe v. Wade in danger of being overturned as well.
"To the American people, I say this: the elections this November will have consequences because the rights of 100 million women are now on the ballot. To help fight this court's awful decision, I urge every American to make their voices heard this week and this year," Schumer said.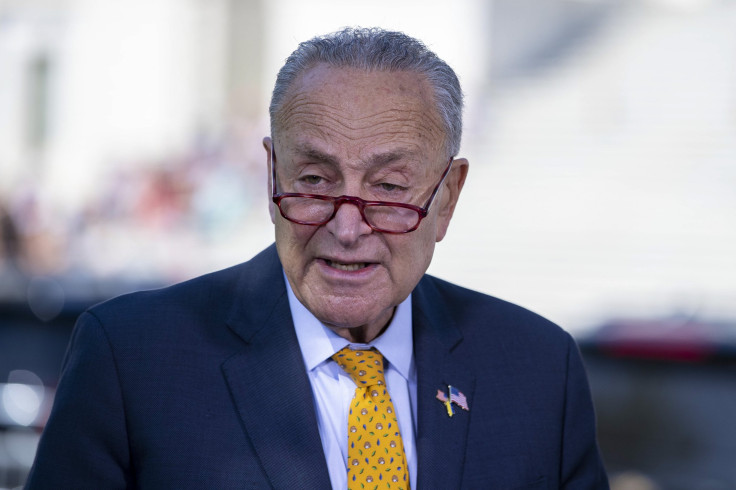 © 2023 Latin Times. All rights reserved. Do not reproduce without permission.