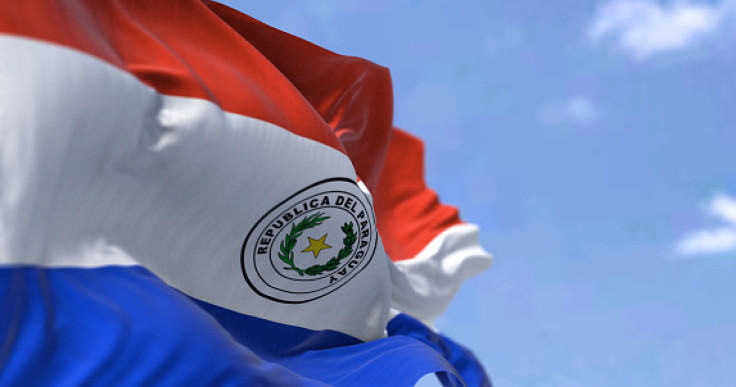 After a tightly contested campaign that had threatened to end the conservative Colorado Party's seven-decade hold on office, Santiago Pena has won the election in Paraguay, restoring it to power.
According to the electoral board, the economist and former finance minister, 44, had 42.7% of the vote with more than 99.9% of the votes counted, giving him a lead of more than 15 percentage points over his center-left opponent, lawyer Efrain Alegrem, 60, of the Concertacion alliance.
Approximately 4.8 million of the 7.5 million citizens of the South American nation could cast votes in the presidential and legislative elections.
"Thank you for this Colorado victory, thank you for this Paraguayan victory," Pena said.
"Today, we are not celebrating a personal triumph, we are celebrating the victory of a people who with their vote chose the path of social peace, dialogue, fraternity and national reconciliation."
Conceding defeat, Alegre said simply: "The effort was not enough."
A lawyer named Alegre had a slim lead in polls going into the election, increasing the possibility that he may depose the Colorado Party, which has held power virtually continuously since 1947 — through a dictatorship and when democracy returned in 1989.
"We have a lot to do, after the last years of economic stagnation, of fiscal deficit, the task that awaits us is not for a single person or for a party," Pena said in his victory speech, calling for "unity and consensus."
The two front-runners were both socially conservative, defending vehement anti-abortion rights and anti-gay marriage attitudes in a predominately Catholic nation, despite their differences in economic and foreign policy, Al Jazeera reported.
Only 13 nations, including Paraguay, favor Taipei over Beijing. If Alegre were to win, he had pledged to review relations, but Pena had stated that he would continue them.
China has not ruled out using force to seize control of the island and has worked to isolate Taiwan on the world scene. China views self-governing, democratic Taiwan to be a part of its territory.
Following Nicaragua in 2021, El Salvador in 2018, Panama in 2017, and Costa Rica in 2007, Honduras switched its allegiance to Beijing in March.
Pena received congratulations from the Taiwanese embassy in Paraguay after his victory, and it was announced that Taipei would continue to work with Paraguay on their "fruitful" relationship.
Alegre had also advocated against corruption in the Colorado Party, two of whose leading figures have lately been sanctioned by the U.S. over allegations of corruption.
They include former President Horacio Cartes, who serves as Colorado Party president and is Pena's political mentor.
According to Transparency International's Corruption Perceptions Index, Paraguay is placed 137th out of 180 nations.
Poverty, social injustice, and rising violence were further electoral topics.
© 2023 Latin Times. All rights reserved. Do not reproduce without permission.