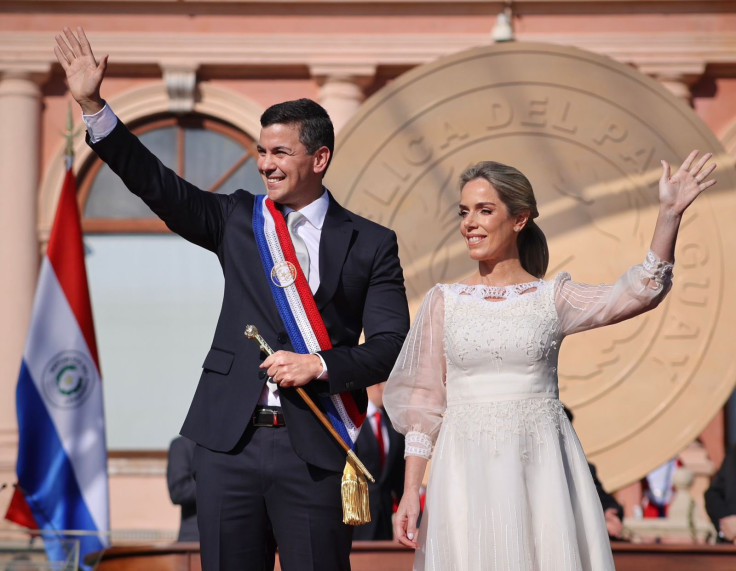 Paraguay's Santiago Peña has decided to reopen the country's embassy in Jerusalem within a year, Israel's Foreign Minister Eli Cohen said Wednesday, a day after the Latin American country's leader was sworn in.
The move will be reciprocated by Israel reopening its embassy in Asunción, thus bringing an end to a rift that was sparked five years ago, reported the Times of Israel.
"We are continuing to strengthen the international status of Jerusalem as the eternal capital of the State of Israel," Cohen said.
He added the opening of the embassy in Jerusalem along with the Israeli embassy in Paraguay will "strengthen Israel's regional and international position as well as the important ties between the countries."
The minister noted they will "continue and strengthen the important historical connection with the countries of Latin America, which have long stood by the State of Israel and the Jewish people."
His announcement came after a brief meeting with Peña following his swearing-in ceremony Tuesday.
Cohen shared he invited Peña to visit Israel within the year to work on the new mission, adding the Paraguayan leader accepted the offer.
Peña is yet to formally announce the move, but he had pledged to reopen Paraguay's embassy in Jerusalem during his presidential campaign.
If it does happen, Paraguay will become the fifth country to open an embassy in Jerusalem. The U.S., Kosovo, Guatemala and Honduras already have embassies there.
Most foreign countries have their embassies in or around Tel Aviv, but Israel sees the expected move by Paraguay as strengthening its claim to Jerusalem as its capital.
In the past also, an attempt was made to have a Paraguay embassy in Jerusalem, which the country's outgoing president Horacio Cartes announced in 2018. However, the embassy was moved back to Tel Aviv by Cartes' successor Abdo Benitez just after five months.
At the time, he said he hadn't been consulted in the original decision. He suggested the move harmed efforts to maintain a more neutral approach when it came to the Israeli-Palestinian conflict. Furious with this, Israel's Prime Minister Benjamin Netanyahu got Israel's embassy in Asunción shut down.
Now, Israel has high hopes concerning Peña, who won the election in his country in April with 43% of the votes.
© 2023 Latin Times. All rights reserved. Do not reproduce without permission.