A couple living in Long Beach in Los Angeles has been brutally killed on Saturday, Sept. 4, after a road rage incident involving a parking spot turned fatal.
Forty-four-year-old Maricela Honorato and her husband Juan Guizar-Gutierrez, 39, were found dead after what is believed to be a road rage incident that sparked violence between two unknown men and the couple, according to Long Beach Post.
The couple, who had just returned from a fishing trip, reportedly argued strongly with the unknown assailants about a parking spot. Guizar-Gutierrez started fighting with the men, and it escalated to at least one of the attackers shooting the couple dead after pulling a gun in his possession, witnesses have said.
Tania Turcios, the daughter of Maricela Honorato, saw the bloody body of Guizar-Gutierrez in the driveway when she ran over to check on them. Honorato was immediately transported to a hospital. However, she later succumbed to her serious injuries, Law&Order reported.
Marie Honorato, a daughter of Maricela, reportedly ran to her mother's side as she struggled to breathe from her wounds.
"I see her and she was still half alive," she said. "I tried my best telling her to hold on and that I loved her, but on the way to the hospital, her heart gave out."
"It not fair how two lives are taken away over an argument, over a parking spot," Tania Turcios, a friend of the family, said.
The police were summoned to the scene because of a fight call, but they arrived to find the couple bloodied on the ground.
"At this time in the investigation, the shooting is believed to have occurred outside and it is unknown if the shooting is connected to the original fight call," the police said. "The circumstances leading up to the shooting, motive, and suspect information are not known at this time. The incident remains under investigation by Homicide Detectives."
Family and neighbors came together on Sunday evening to weep and pray for the couple. They held a candlelight vigil for the two as they talked and remembered the deceased and how they lived on this Earth.
A GoFundMe has been set up to help pay for the victims' funeral costs.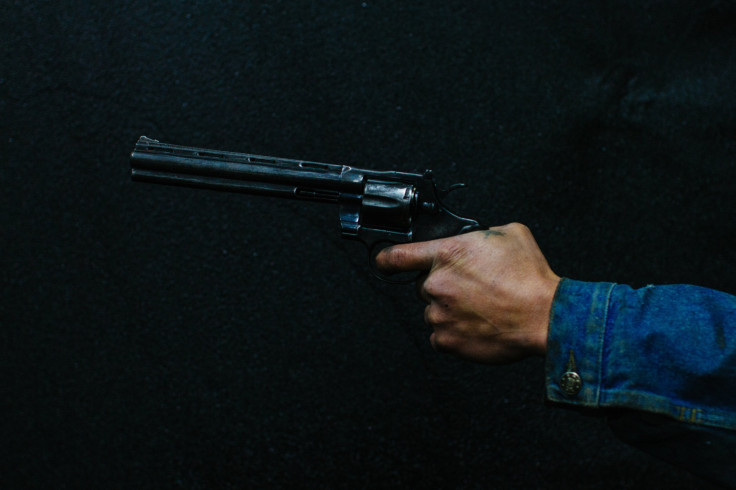 © 2023 Latin Times. All rights reserved. Do not reproduce without permission.