If recent reports are anything to go by, Parler will be back (real) soon. The controversial social media platform Parler returned to the world wide web on Sunday, after a week-long outage.
"Hello, world. Is this thing on?" posted CEO John Matze on the website on Sunday, followed by an official statement citing its comeback.
The statement read: "Now seems like the right time to remind you all - both lovers and haters - why we started this platform. We believe privacy is paramount and free speech essential, especially on social media. We will resolve any challenge before us and plan to welcome all of you back soon. We will not let civil discourse perish!"
Parler has been in the eye of the storm since its alleged promotion of explicit content pertaining to the Capitol siege surfaced. Investigators discovered that a volley of Pro-trump supporters – responsible for the January 6 insurrection at the Capitol – was reportedly "planning the event and spreading misinformation about the presidential election" on the social media platform.
The firm was soon ousted from Amazon Web Services, Apple, and Google's app stores owing to the platform's disability to moderate content and threats of violence emanating from its right-wing user base. It is learned that Parler's service providers, including Twilio, Okta, and Zendesk too have followed in on Apple, Amazon, and Google's footsteps.
While Parler is yet to be back in shape, Apple CEO Tim Cook recently suggested that the social media platform could find its way back to the Apple store provided they"get their moderation together."

Parler has been under immense pressure following the need to crack down on hate speech, misinformation, and calls for violence. Both Twitter and Facebook have banned President Donald Trump after the deadly Capitol riot, citing how the fear of him instigating further violence through these platforms.
Parler had recently registered its domain with Epik— a Washington-based hosting provider known for hosting far-right extremist content, although the latter denied a collaboration between the two firms.
Amazon's decision to boot off Parler led to an ugly court tussle, during which Parler disputed claims made by Amazon "that it had repeatedly warned Parler that violent content on its site - and the company's lax approach to removing it - were grounds for Amazon to suspend Parler's AWS contract."
In its defense, Parler claimed that Amazon, in effect, terminated its contract completely, rather than temporarily suspending it, sans any warning about potential contract breaches.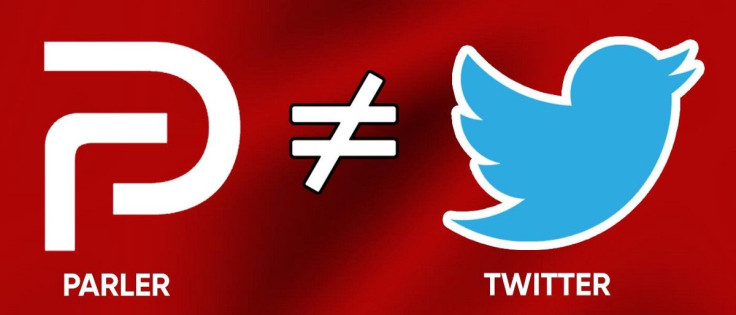 © 2023 Latin Times. All rights reserved. Do not reproduce without permission.