Peter Francis Stager, a man from Arkansas, was taken into custody on Thursday after Federal agents decided to continue scouring for more suspects behind the Capitol riots. Stager currently faces multiple charges: obstructing, impeding, or interfering with a law enforcement officer after CCTV footages captured him hitting a uniformed Metropolitan Police officer guarding the entrance to the Capitol with a flagpole during last week's siege.
"Everybody in there is a treasonous traitor. Death is the only remedy for what's in that building," Stager can be heard saying in a second video, according to the complaint. The complaint further states that Stager was a part of a group that physically assaulted a police officer by dragging him down the stairs before "forcibly and repeatedly" hitting him in the head and body with "various objects."
Stager's Conway address was raided by FBI authorities on Thursday, from where he was apprehended. Stager and his family were alerted through a bullhorn, as cops suggested that they had a warrant for his arrest.
One of the video footage shows Stager with a large group on the stairs of the Capitol building and holding a flagpole with a United States flag affixed to it. Meanwhile, a second video Stager, using the pole to brutally strike an officer while he "remained prone on the steps of the U.S. Capitol building."
While authorities have refrained from disclosing incisive details into how they got around to nabbing him, it is believed that Stager's identity was traced by investigators from a confidential informant, when the videos began to circulate on social media.
Another witness alleged that Stager mistook the cop for someone from Antifa. But, the statement failed to convince prosecutors as the words "METROPOLITAN POLICE" was emblazoned across his back.
Stager allegedly told the second informant he had already planned to show up and apologize for assaulting a member of law enforcement. In addition, Stager in his defense attributed the vicious statements he made on camera to being "wired up" at that moment as a result of being either pepper-sprayed or tear-gassed and that was why he made the comments he did on camera."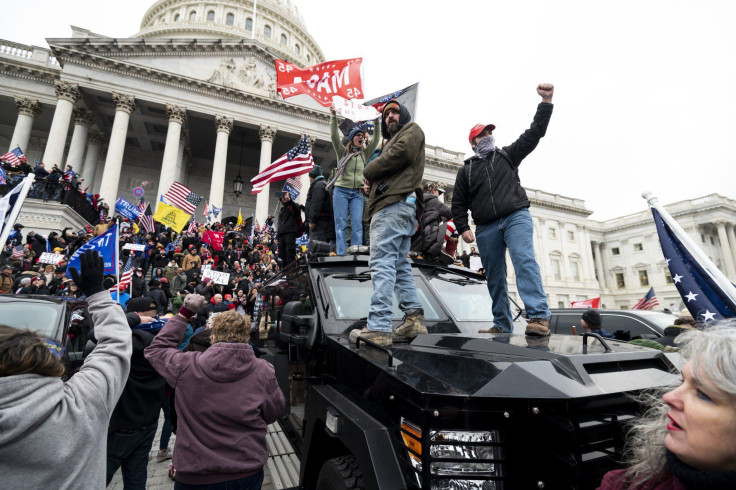 © 2023 Latin Times. All rights reserved. Do not reproduce without permission.