This article uses affiliate links, which means if you purchase products through these links, we may earn a commission. Click here to see our
T&C
.
The present is a world affected by rising inflation and supply chain problems. The stock market is volatile, and people are likely to consider diversifying their portfolios. At such a time when your portfolio and finances have become bearish, and you are worried about future savings, adding gold and other precious metals to your portfolio can help you safeguard your future. And for the best assistance, you can turn to Lear Capital.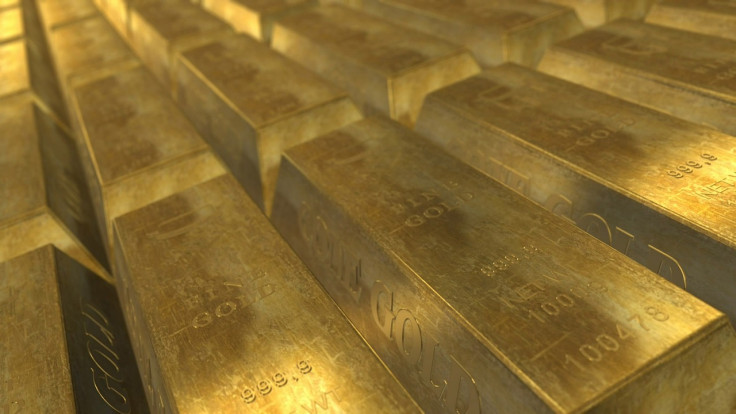 Founded in 1997, Lear Capital is the precious metal leader in America that offers precious metal IRAs and coins to help individuals build a future for themselves and their families. The company takes customer relationships seriously and thus offers a personal account representative to each client. It also helps them stay up to date with the gold prices. Be it having a secure and safe environment with consistent reassurance or legitimate investment links that keep you informed on immediate rates; you get everything in one place.
Lear Capital Uses Email Marketing and Graphic Design for Customer Engagement
The best part of using the services of Lear Capital is it uses on-demand marketing platforms like Unlimited Graphic Design Service For Flat Monthly Fee, social media, and industry-leading CRM to market its precious metal IRAs and coins. Not only this, the registered members of the company get all updates on major moves in precious metals that they might have missed out on. Users can place price alerts on any preferred metal that they would like an email on when its price is met and Lear Capital will instantly inform your mailing address. This way you are joining a fraternity of the best-informed tangible-asset investors in the world.
Lear also keeps its customers informed through its interestingly designed and graphically featured video series. These videos help the users explore the company's historical perspective, common facts, and policies related to precious metals investment. By providing the users with all the facts about premium coins, gold, silver, and other precious metals, the company helps them make informed decisions about their savings and also their future. Then there's the Mail Me Free Information service that offers users a free copy of the company's newsletter. It also gives them up-to-date, printed details on rare investment coins, gold-funded retirement accounts, and precious metals- for free.
Important Features Offered by Lear Capital
Lear Capital offers a plethora of features to its customers. These include:
Premium Rare Coins: Premium rare coins have a high risk of inflation owing to their value. Therefore, investing in them can help you save your future from all uncertain moments.
Buying Bullion: You can get to the "Purchase Bullion" section of the Lear Capital site and stay connected to the store 24/7. This will help you buy precious metals at real-time rates, assuring you of getting the best possible prices.
Retirement Center: The retirement center keeps you updated with all information related to buying bullion and securing funds for the future.
Selling Coins: Lear Capital is the right destination to en-cash the coins you have invested in. it will offer you the best rates for tangible assets and satisfy all your requirements.
Market Charts: The company also allows easy access to market charts, and that too without paying anything extra for the real-time prices of precious metals. Registered users can access precious metal rates for up to a month.
Coin Encyclopedia: This will help you learn about the different types of coins and their duration in the market.
Others: Pricing notifications are available through emails and calls for busy users who do not have time to go through the Lear Capital site.
The Lear Capital Advantage
Besides a 24-hour purchase guarantee, Lear Capital stands out with its AAA rating from the Business Consumer Alliance. For the uninitiated, the AAA rating is the most respectable and reputed rating assigned to issuer's bonds. Furthermore, the clients also get PCGS or Professional Coin Grading Service that helps them identify any precious metal's grading legitimacy and validity. There's a sanctioned dealer to follow up on the process to ensure no inaccuracies and adulterations. Lear Capital also abides by the Industry Council for Tangible Assets, which has been operating for more than 38 years. The agency aids tax exemption for trade associations related to currency, precious metals, and coins.
Conclusion
Lear Capital is undoubtedly one of the best precious metals dealers to consider when expanding your online business. With the use of modern technology and traditional ways of working, the company places its customers first.