After waiting in line for several hours, a passenger fainted and fell to the ground at Heathrow Airport border control.
The passenger is seen lying on the floor with a border force guard kneeling by their side in a video that was made public on Twitter, by a freelance journalist. The tweet stated that the passenger was waiting for seven hours before she collapsed.
Heathrow Airport verified that a passenger had collapsed after a 90-minute dispute with Border Force officials over hotel quarantine, the Independent reported. The airport authorities said the commuter had inadequate paperwork to avail hotel quarantine.
The Home Office clarified the details of the incident and said that the passenger had arrived at the gate around 10:30 am and had fainted around 1 pm, thus disputing the claim that she was waiting for 7 hours.
The video is shot from afar, and as it is zoomed in to show the passenger lying on the floor, several other people can be seen queuing at the arrivals. Many, seated on the floor, seemingly exhausted after a long wait.
A Heathrow spokesperson said that the airport authorities had clearly sought support from the UK government to ensure convenient compliance of the additional measures in place, the outlet said. The spokesperson added that they had requested for appropriate numbers of Border Force officials to keep the queue in the immigration hall in control.
According to the Immigration Services Union, about 800 border workers work at Heathrow and are all currently employed, subject to the usual reasons for absence.
Despite most foreign travel outside the country being banned and the possibility of a "traffic light" scheme to help it restart not coming into effect for many months, David Lammy, the shadow justice secretary, told the Guardian, it was shocking that many visitors were still being accepted into the UK. The Times had reported that thousands of people were allowed to fly into the UK despite stringent restrictions on British people to travel. The report said that of the total arrivals in the UK, 40 percent were tourists.
He questioned the Home Secretary, Priti Patel, the whereabouts of the hotel quarantine for the incoming passengers. "She's [Priti Patel] so good at hiding from the media and not explaining this system," he said.
The Home Office spokesperson said that people shouldn't be traveling unless necessary as the world is battling a global health pandemic.
"Queues and wait times will currently be longer, as it is vital that we undertake thorough checks at the border and due to the fact that some passengers have not completed the necessary requirements to enter the UK, such as purchasing covid testing packages or booking their hotel quarantine in advance," the spokesperson added.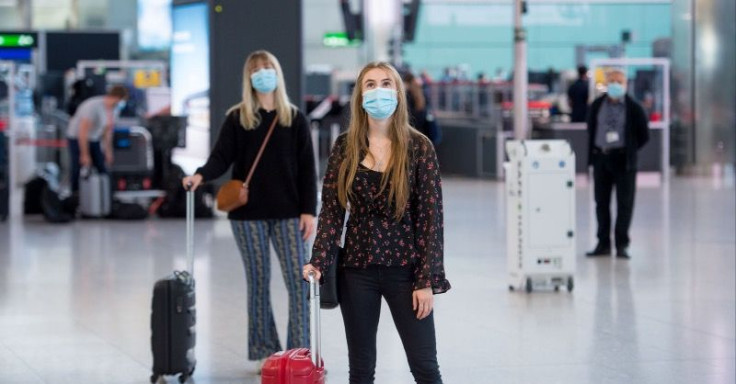 © 2023 Latin Times. All rights reserved. Do not reproduce without permission.