A Tunisair flight landed into a mass brawl when a passenger dragged a woman by the hair and punched her as they fought over the use of the plane's overhead compartments.
The passenger fight broke on Tunisair flight TU216 at Istanbul Airport in Turkey, on April 10, just before the aircraft was scheduled to depart for Tunis-Carthage International Airport in Tunisia, the Independent reported.
On the Tunisair flight, chaos broke out as passengers were fighting in the aisle while the crew tried to break them up but were verbally and physically assaulted. A video of the incident was uploaded on YouTube and an Instagram page. In the video, a woman dressed in a white blouse is seen screaming and yelling at three other women. She gets past them acrimoniously after pushing and hitting them.
A disagreement about the allocation of space in the overhead compartments led to the fight between the passengers, the Business News reported. Some flyers were said to have overpacked their carry-on luggage and refused to pay extra to store it in the cabin.
In the video, an older woman in a pink headscarf seems to be holding back the woman in white. A male passenger who had been pushed away earlier pulled the woman's hair and dragged her while she was facing away from him. The woman in a pink headscarf then attempts unsuccessfully to release the woman from the man's seemingly tight grasp.
An investigation is underway. The airline spokesperson, Ghassen Ouji, told a local news publisher, "An investigation has been opened," he further added that passengers who were involved in the brawl would be subjected to prosecution.
"This fight caused a delay of five hours and financial losses were suffered by the company," Ouji said.
The video of the altercation has become viral on the internet and several social media users have opined that the flyers exhibited asinine and irrational behavior. They were quick to comment on the video saying the incident was outrageous.
A user commented on Instagram" "This makes me sick and sad. People are desperate, entitled, and messed up. I do respect flight attendants very very much. In fact, I've always looked up to them and have been in awe of them!! " Another user wrote, "Flight attendants don't get paid enough to deal with this shit."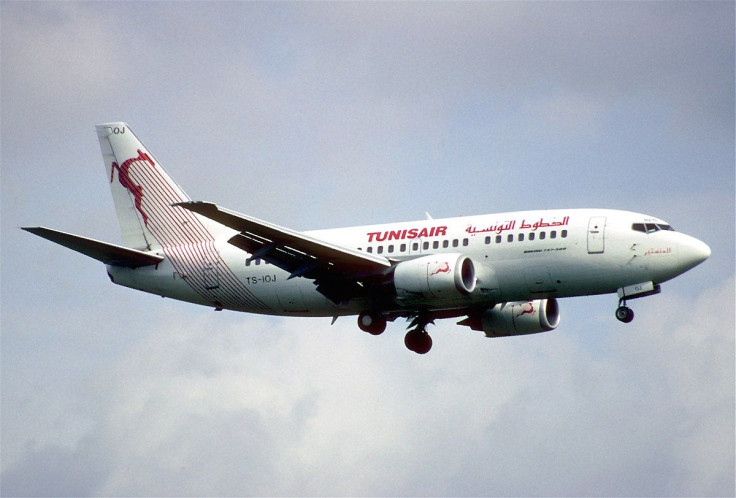 © 2023 Latin Times. All rights reserved. Do not reproduce without permission.