Rio James Honaker, a 52-year-old man flying from Mesa, Arizona, to Provo, Utah, on Saturday was asked to alight from an Allegiant Air flight 607 after he aggressively refused to heed requests to wear a mask.
Honaker reportedly argued that his face shield was enough when a flight attendant advised him to put on a mask. He subsequently exchanged blows with a fellow passenger who attempted to correct him. "He has a face shield on so he doesn't think he needs to wear an additional mask," said another passenger Rylie Lansford, who seated in a row ahead, to a news outlet.
Soon, a heated exchange between Honaker and the other man ensued after he sided with Lansford and yelled "It's called COVID." Lansford recorded the scene and shared a video on her Instagram handle.
While Honaker's unusual stubbornness landed him with a misdemeanor count of disorderly conduct, a fellow flier believed that he seemed distressed as he was heading to visit his mother at a hospice. When the other passenger suggested that he leaves so that the flight could take off, Honaker spewed expletives at him. He reportedly elbowed another passenger in the head and blamed the man for getting him kicked off the plane.
As the altercation intensified, fisticuffs broke out between the Covidiot and another passenger, which resulted in the latter being moved to another sear while the mask denier was escorted off the plane. As the scene escalated into an intense brawl; law enforcement was called to bring things under control.
The airline's policy categorically suggests masks that are made of "a solid material, fully cover the mouth and nose, fit snugly against the face, and be secured under the chin" are a mandate. As a rule, the airline hands out masks to all boarding passengers, and refuses substitutes "with exhalation valves, holes (such as lace or mesh), neck gaiters, and bandanas."
It has been maintained that face shields may be worn in addition to a face covering, but would not be counted as an alternative.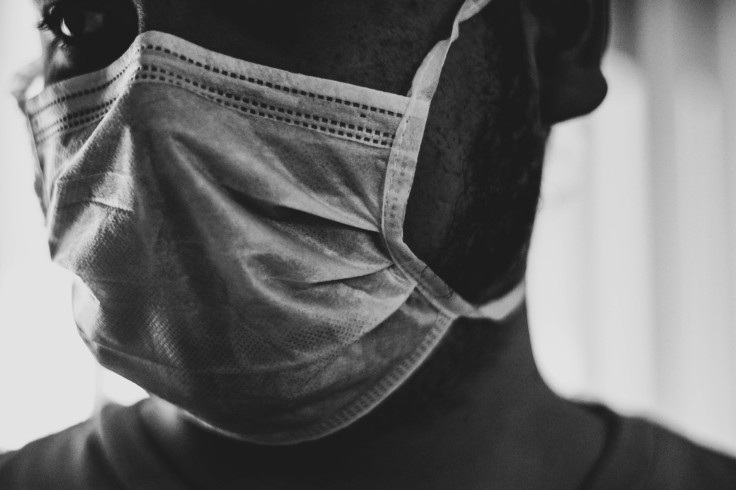 © 2023 Latin Times. All rights reserved. Do not reproduce without permission.