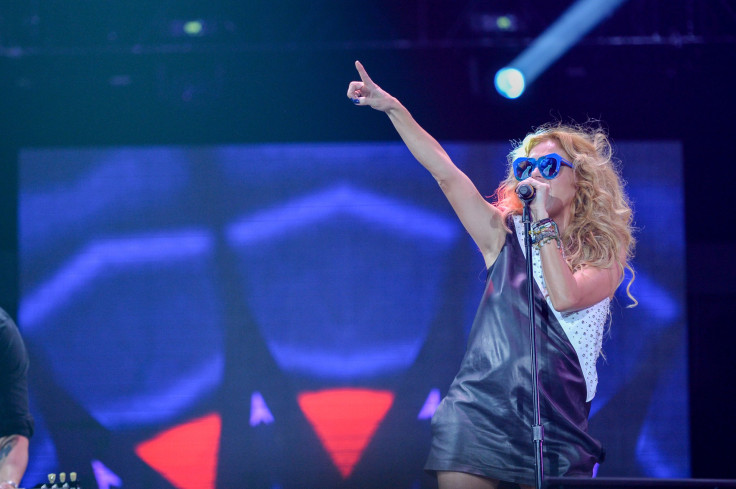 Apparently the Universe wanted Paulina Rubio to have a baby because after several months of non-stop pregnancy rumors, "La Chica Dorada" has finally confirmed she is expecting her second child with boyfriend Gerardo Bazúa. During an exclusive interview with HOLA! magazine, the 44-year-old singer reveals the exciting news and shares her feelings on pregnancy.
"My pregnancy is wanted and unexpected. I've always wanted to have more kids," she told HOLA!. "When I found out I was going to be a mom again, I felt I was a very lucky woman. It is wonderful to feel life in you. I enjoy pregnancy in every single way."
Reports about La Pau's pregnancy started back in May when the singer uploaded a video where she seems to be talking about having a baby but she was actually referring to a different kind of baby, her new single "Mi Nuevo Vicio." She later denied the rumors during an interview with Mexican magazine Quién but admitted she would love to give her son, Andrea Nicolás, a baby brother or sister.
"The man in my life has 4 years old and he is the force that moves me," the Mexican singer declared during a recent interview. Now Paulina will have a new "force" in her life, and she will definitely need one. She is currently finishing her new album and revealed she is also writing a book. Details about the publication are still unknown.
Paulina doesn't want to know if her baby is a boy or a girl so we'll all find out together when the day finally arrives. Congratulations Pau and Jerry!
© 2023 Latin Times. All rights reserved. Do not reproduce without permission.