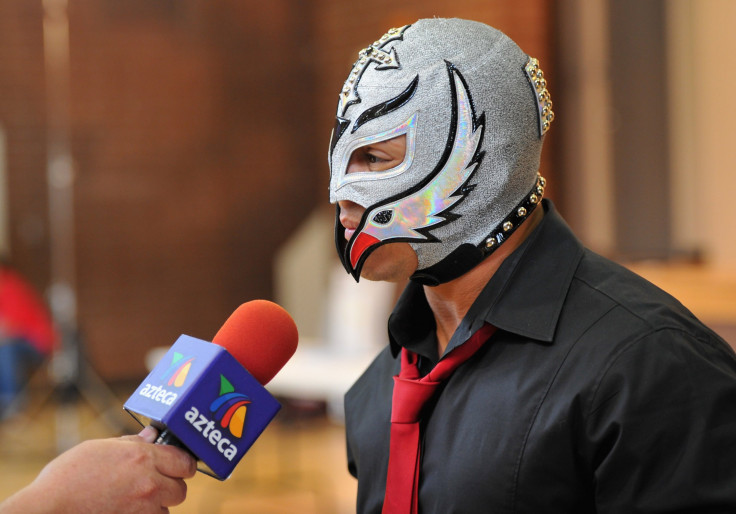 MEXICO CITY – The crazy world of lucha libre has suffered a fatal blow within their family. Mexican wrestler, Pedro Aguayo Ramirez, known as "Hijo del Perro Aguayo," was killed on Saturday after receiving a kick to the head by another wrestler, Rey Mysterio Jr. in the ring.
Ramirez was a prominent fixture in the Mexican wrestling world and was the son of Mexican wrestling legend, Pedro "Perro" Aguayo. The 35-year-old colorful star was a 20-year veteran to the sport and led the wrestling group called "Los Perros de Mal" otherwise known in English as "The Bad Dogs." Ramirez had won numerous titles in the sport and partnered with his famous father in tag team events. He was the national heavyweight champion and the Consejo Mundial Lucha Libre trios Champion.
The match between Ramirez and Mysterio took place in the municipal auditorium in Tijuana, Mexico and the two veterans of the sport were going back and forth until Ramirez was hit with a flying kick to the head by Mysterio. Seconds later, Ramirez fell onto the ropes and lay unconscious. The referee of the match, Mysterio, and many fans in attendance thought Ramirez's fall was all part of the show, so the match continued for nearly two minutes before everyone realized he was seriously injured and called for medics.
Ramirez was taken to the hospital less than a mile away and was pronounced dead at 1:30 AM PST on Saturday morning. The state prosecutor's office announced that they would be opening an investigation into possible manslaughter charges on Rey Mysterio, who's real name is Oscar Gutierrez.
"I have no words for this terrible news," said Joaquin Roldan, the director of the AAA wresting federation on his Twitter account. "My sincerest condolences for the Aguayo Ramirez family."
© 2023 Latin Times. All rights reserved. Do not reproduce without permission.