The final will and testament of Brazilian football legend Pelé was revealed on Tuesday, with the secret daughter that he never acknowledged during his lifetime being named as one of the beneficiaries of his estate.
Sandra Regina Arantes do Nascimento was left mostly unacknowledged by her father Pelé all her life. When she was born in 1964 to cleaner Anisio Machado, Pelé had denied that she was his father, despite a DNA test conclusively proving her parentage to him, according to Marca.
Despite this tumultuous history between the two of them, Pelé's will reportedly included shares of his estate to all seven of his children, including Sandra Regina, who died 17 years ago without being acknowledged by Pelé as one of his children, Mirror reported.
Because of Sandra Regina's death, her portion of the estate will reportedly go to her two children, Gabriel Arantes do Nascimento and Octavio Felinto Neto. The two had only met Pelé on his deathbed on Dec. 28, a day before he died. It was allegedly the Brazilian legend's dying wish to meet the two before he died.
Though they lack a relationship with their grandfather due to him refusing to acknowledge Sandra Regina, Gabriel Arantes said that he and his sibling were glad to finally meet him for the first time, and for their mother to be acknowledged in the will. "I thank God for providing this moment, it was what my mother dreamed of most," he said. Gabriel Arantes detailed more of their interaction as an "extremely happy" reunion between the family.
"We were very excited, it was an opportunity we had been waiting for. Every family has fights and rows, ours is no different, but there are moments when union and love are more important than anything else," he said.
Pelé's estate is reportedly worth over £13million ($16 million), and it will be split between Sandra Regina; his three children Kelly, Edinho, and Jennifer from his first marriage; his kids Joshua and Celeste from his second one; and Flavia, another daughter birthed due to an affair.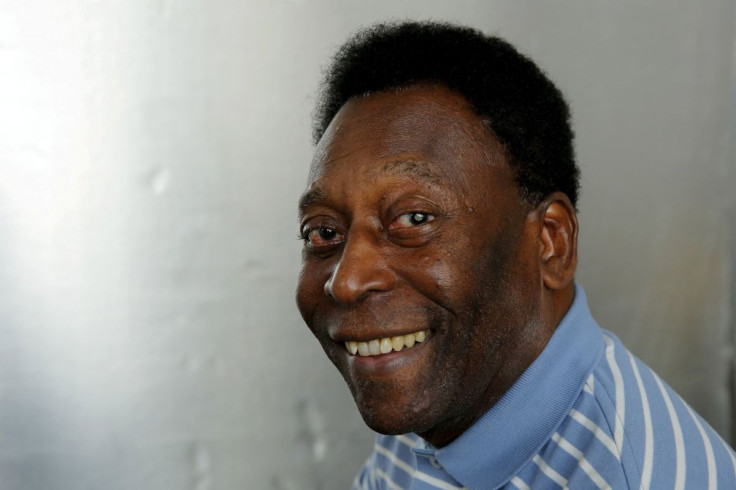 © 2023 Latin Times. All rights reserved. Do not reproduce without permission.