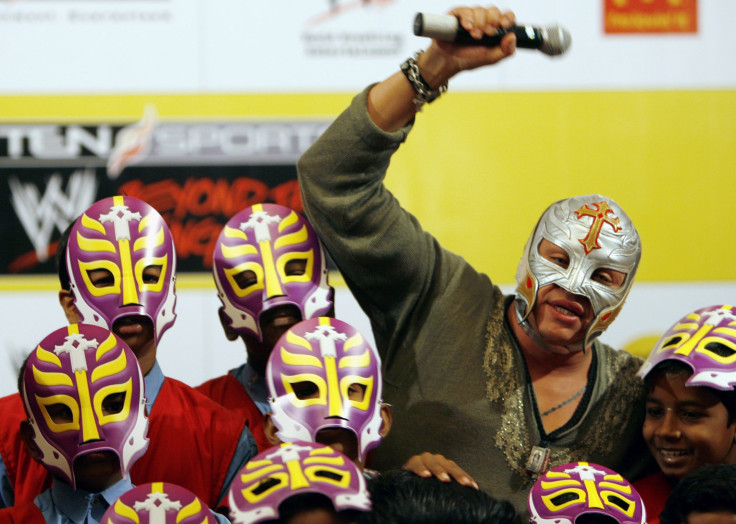 On Sunday, March 21, 2015, Pedro Aguayo Ramírez, "El Hijo del Perro Aguayo" or Perro Aguayo Jr., died from an injury sustained during a wrestling match against Rey Mysterio. According to Dr. Ernest Franco, the official doctor of the Tijuana Wrestling Commission, Aguayo died from cardiac arrest, which was likely brought on by a cervical stroke suffered due to cervical spine trauma caused by a kick Rey Mysterio threw at him. After this tragic incident, all fingers pointed at Mysterio being the "killer." But Aguayo's family doesn't think of it that way as they ask everyone not to blame Oscar Gutiérrez Rubio, Mysterio's real name.
"El Hijo del Perro Aguayo" was buried on Monday, while Pedro Aguayo Sr. and Luz Ramírez, Aguayo Jr.'s parents, asked Rey Mysterio and fellow wrestler Konnan, to be pallbearers, while both appeared to be really shaken up. Both had been longtime friends of Perro Aguayo Jr., with many commenting that Aguayo Jr. seemed to be Konnan's protégé, while "Perrito" and Mysterio were frequently teamed up when Aguayo Jr. first broke in. During the funeral mass, Gutiérrez Rubio was there, no masks, no costumes, just a real man with true feelings who had lost a very good friend doing something that for them, might not have seemed too dangerous.
According to El Universal, Rey Mysterio stood next to Aguayo Jr.'s coffin during the whole funeral mass, and he was the last one to leave the chapel after the service ended, as he wanted to have a few minutes to grieve alone. He looked as if he couldn't believe it, sadness transpired through his pores as tears ran down his face while he tried to wipe them away. "I had the privilege to share a ring for the first time with Hijo Del Perro Aguayo in his debut as a professional wrestler," Mysterio wrote on his Instagram account after his friend passed away.
He added that it was "an honor to be in the Ring with this great Legend for the last time!" Mysterio finished his post with a heartfelt "You will be missed Perro."
© 2023 Latin Times. All rights reserved. Do not reproduce without permission.