Peru President Pedro Castillo continues to deal with adversity, involved in various scandals. The latest issue that the 52-year-old leader has to deal with is an accusation of corruption, something that has left him imprisoned in his own country.
Being behind bars, Castillo was reportedly denied by Congress permission to travel to attend Colombian president Gustavo Petro's inauguration last August.
There were 67 congressmen in favor of the decision while 42 voted against it. Five congressmen abstained.
The politicians argued that Castillo cannot leave the national territory due to 5 investigations by the Attorney General's Office against the president. Moreover, there is also the risk of seeing the political leader to request asylum in the northern country and evade the accusations against him.
Among the accusations that Castillo is facing include rumors of corruption crimes, some linking him to irregular promotions in the Armed Forces for alleged payments for promotions.
Aside from that, the Peruvian prexy has been linked for months with alleged crimes of influence peddling, criminal organization and aggravated collusion involving him, his political and family environment.
"I have told the prosecutor that I am not part of any criminal network, I am going to prove my innocence," Castillo stated after attending a reunion at the Attorney General's Office, Patricia Benavides.
Also, the president's lawyer, Benji Espinoza, later told the media that his client will exercise his right not to answer questions.
Peruvian laws avoid placing a president in power to trial. However, the prosecution cannot be prevented, something that can aid in investigations.
But if one looks back at the history of Peru, the last six presidents of the country voted through popularity were convicted or accused of corruption.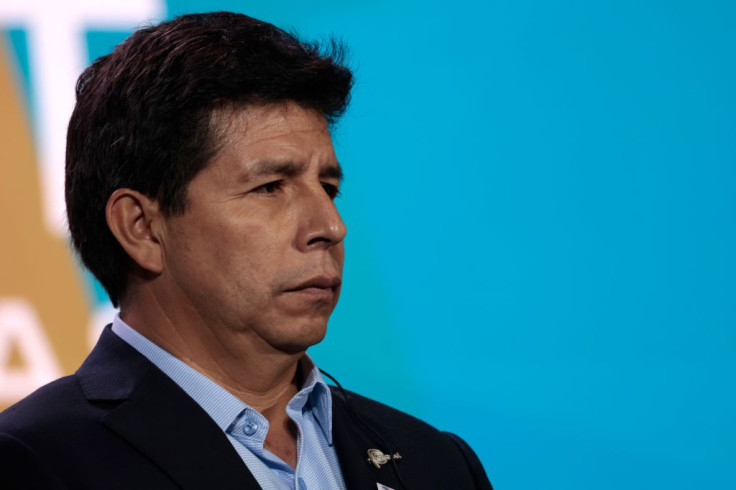 © 2023 Latin Times. All rights reserved. Do not reproduce without permission.