The debate going on right now is whether to get a booster shot for added protection against COVID-19, particularly the Delta variant. According to results from trials, it appears that one from Pfizer BioNTech is showing promise.
In a report from Reuters, it was found that the booster shot from Pfizer has provided participants a 95.6% restored efficacy against the virus.
The results were taken from a large study where 10,000 participants were aged 16 and older. Although it has not yet been peer-reviewed, the booster gave a favorable safety profile which included protection against the Delta variant.
This is welcome news, adding another potential booster shot that could be out in the market. Just recently, booster shots from Johnson & Johnson and Moderna were authorized by the US Food and Drug Administration. The FDA revealed that people could get a different shot from their original inoculation as a booster.
It was previously announced that the agency authorized boosters of the Pfizer/BioNTech shot at least six months after the first round of shots to increase protection for people aged 65 and older.
But the key thing to note with this Pfizer booster shot trial is that it may help in providing long-lasting protection from symptomatic infection according to Jefferies analyst Michael Yee.
In the same trial, there was no mention of severe disease. According to Yee, this suggests robust protection from infection with only the primary vaccination series.
According to Pfizer BioNTech, the median time between the second dose and the booster shot or the placebo in the study was around 11 months, adding there were only five cases of Covid-19 in the booster group, compared with 109 cases in the group that received the placebo shot.
The median age of the participants was 53 years, with 55.5% of participants between 16 and 55 years, and 23.3% at 65 years or older.
They now plan to submit the detailed results of the trial for peer-reviewed publication to the U.S. FDA, the European Medicines Agency and other regulatory agencies.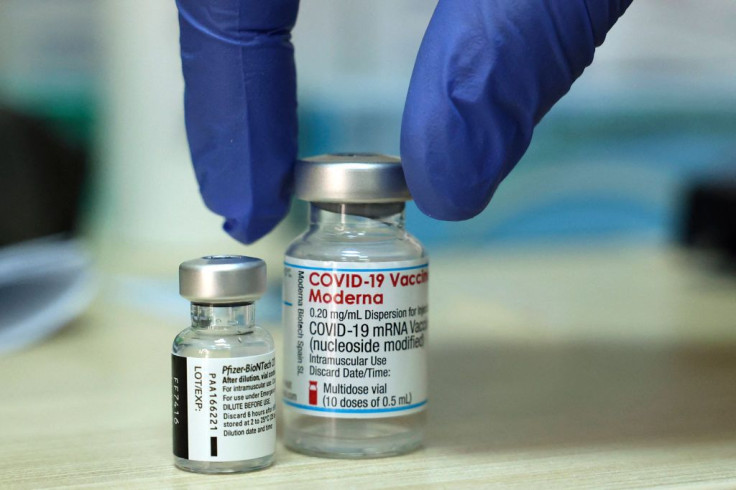 © 2023 Latin Times. All rights reserved. Do not reproduce without permission.