A Wisconsin pharmacist, who was deemed a conspiracy theorist by police, has been hit with a three-year prison sentence by a federal judge on Tuesday after he deliberately destroyed at least 500 COVID-19 vaccine doses during last year's national public health emergency.
The suspect Steven Brandenburg, 46, of Grafton, Wisconsin, pleaded guilty in February this year to two counts of attempting to tamper with consumer products with reckless disregard after sabotaging the COVID-19 vaccine rollout.
Upon completion of this 36-month sentence, he will be on supervised release for three more years. He's also been ordered to pay $83,000 in restitution, NBC News noted.
The pharmacist, aware that the vials must be stored at specific temperatures, admitted that he would intentionally remove batches of Moderna vials out of refrigeration while working overnight shifts at Advocate Aurora Health Systems in Grafton, Wisconsin, about 20 miles north of Milwaukee, on Dec. 24 and 25.
He would then return the vaccines to the refrigerator for the next day's use after knowing that they were potentially compromised and rendered ineffective, possibly ruining as much as 500 vaccine vials.
Fox News reported that about 57 people are believed to have been injected with suspected spoiled inoculations, according to the Department of Justice (DOJ).
"The purposeful attempt to spoil vaccine doses during a national public health emergency is a serious crime," Acting Assistant Attorney General Brian Boynton of the DOJ's Civil Division said in a statement. "The Department of Justice will continue working with its law enforcement partners to safeguard these life-saving vaccines."
Grafton Police had labeled Brandenburg an "admitted conspiracy theorist," who also believes that the Earth is flat. The suspect had reportedly been telling colleagues that vaccines pose health risks. He also believed that the COVID-19 vaccine may alter people's DNA and therefore lead to fatal consequences, according to authorities.
Earlier this year, the Wisconsin Pharmacy Examining Board moved to suspend Brandenburg's license, ultimately prohibiting him from practicing at any pharmacies across Wisconsin.
The conspiracy theorist could have faced a maximum sentence of 10 years in prison for each count, which would see him facing up to 20 years of jail term. However, under federal sentencing guidelines, Brandenburg was only looking at up to 51 months behind bars.
FDA Assistant Commissioner for Criminal Investigations, Catherine Hermsen, said in a statement that Brandenburg's sentencing is a reminder to the public that any illicit tampering activity will not be tolerated on U.S. soil.
"The FDA has ensured that the Moderna COVID-19 vaccine meets the agency's rigorous standards for safety, effectiveness, and manufacturing quality. Those who knowingly tamper with this vaccine place American patients' health at risk," she noted.
Forbes reported that COVID-19 vaccines were already in very limited supply in the U.S. at the time of Brandenburg's crimes. It comes as the country grapples with hundreds of thousands of new coronavirus cases a day.
To date, 63.7% of the U.S. population has received at least one vaccine dose. However, millions of Americans remain skeptical about getting the shot, with absurd conspiracy theorists continuing to spread misinformation regarding their safety much faster than the virus itself.
A recent Gallup poll found 78% of Americans refuse to be inoculated and are also unlikely to ever change their stance. Despite the growing skepticism, the U.S. remains on track to have 70% of American adults at least partially protected against the virus by July 4, as set by President Joe Biden.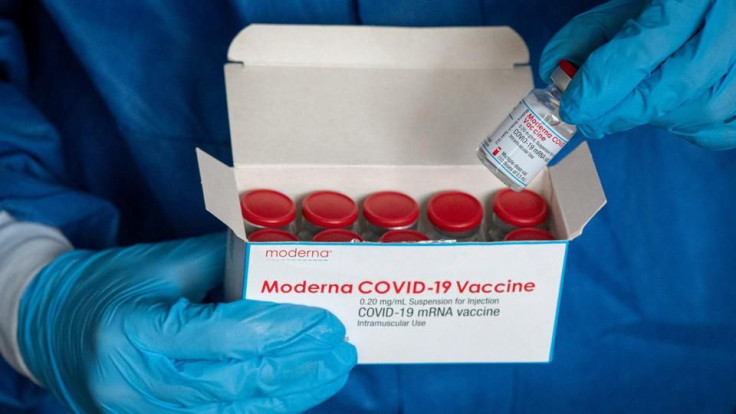 © 2023 Latin Times. All rights reserved. Do not reproduce without permission.