A man from Las Vegas who was convicted for deploying a pipe bomb to murder somebody and who escaped prison through the use of battery acid and a dummy was recaptured on Wednesday night after he attempted to flee to Tijuana, Mexico.
Porfirio Duarte-Herrera, a Nicaraguan native serving a life sentence in the Southern Desert Correctional Center, was recaptured at a bus station in Las Vegas on Wednesday after someone recognized his face from a flier. Duarte-Herrera was reportedly boarding a bus headed to Tijuana, Mexico, according to Fox 5 Vegas.
"He had been on the run since Friday, Sept. 23rd," Sheriff Joe Lombardo said. "Like everyone else, we learned on Tuesday, the 27th, about his escape from the Southern Nevada Correctional Center."
Duarte-Herrera was given a life sentence after being convicted alongside Omar Rueda-Denvers for the murder of casino hotdog vendor Willebaldo Dorantes Antonio using a pipe bomb hidden in a coffee cup after Antonio had dated an ex of Rueda-Denvers, the Daily Beast reported.
While Duarte-Herrera was serving his sentence at the Southern Desert Correctional Center, he reportedly used battery acid to degrade the window bars of his cell, and then used a dummy to make it seem like he was still there to authorities.
While a watch tower existed in the prison that could have spotted Duarte-Herrera's escape, nobody has reportedly been using the tower in years. His escape, which happened on Friday, was not discovered until a mandatory morning count on Tuesday the next week.
"This is unacceptable. My office has ordered NDOC to conduct and complete a thorough investigation into this event as quickly as possible," Gov. Steve Sisolak said. "This kind of security lapse cannot be permitted and those responsible will be held accountable."
He was recaptured at the bus station on Wednesday night, where police discovered him with a bag of clothes, and he complied with the officers who arrested him.
"One of the things we were concerned about specifically was him escaping the state or the country, so we wanted to flag all the transportation hubs in the valley, specifically bus depots," Metro Captain Brandon Clarkson said.
"I've had a pretty extensive conversation with the Inspector General's Office, in the Department of Corrections, as early as this morning. And I have confidence they're going to come to the bottom of this, and implore resources to prevent it from happening again in the future," Lombardo said.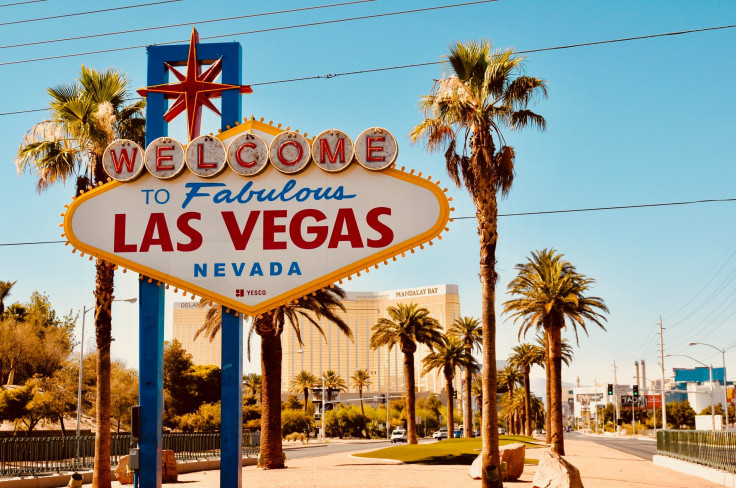 © 2023 Latin Times. All rights reserved. Do not reproduce without permission.