The spine-chilling "pizza delivery murder trial" has finally drawn out a conclusion. Erica Stefanko, a 38-year-old Rittman woman, has been pronounced guilty of aggravated murder in the slaying of Ashley Biggs, a U.S. Army veteran, who was working as a Domino's pizza delivery driver in 2012. Biggs, the deceased victim, is her step-daughter's biological mother. Biggs was Stefanko's partner Chad Cobb's ex-wife.
Police reports have suggested that the surfacing of fresh new information - a recorded call between Stefanko and Cobb's mother -- last fall is what led to Stefanko's arrest, seven years after her partner's. New Franklin Police Department Det. Michael Hitchings tracked Stefanko for seven years after the murder, monitoring phone calls that were exchanged between Cobb and her while he served his prison sentence. Stefanko was however acquitted of the other three charges in the impending pizza delivery murder trial.
Things turned untoward after Biggs met Cobbs at the place of delivery and allegedly got into a scuffle with her ex-husband Chad Cobb and Stefanko. The argument revolved around a messy court battle over parenting issues, as it is believed that Biggs wanted the custody of her daughter. Biggs' daughter, 15, who was 7 at the time of her mother's murder, testified on November 18 that Stefanko had ordered in on the day her mother was slain to a closed New Franklin business.
Prosecutors believe Stefanko played an active role in the heinous crime, by initiating the plan by making an order, and drove down to Wayne County near Cobbs parents' home to assist Cobbs in sealing the crime. Once the deed was done, Cobb reportedly showered to wash away those traces of blood off his body, and then he and Stefanko got back to the area where Biggs was killed.
Biggs was beaten to death and strangulated with a four-foot-long zip tie. Her body was discovered in a cornfield in Wayne County. Stefanko, driving, later followed Cobb as he drove Biggs' car to a Wayne County cornfield near Cobbs' parents' home, prosecutors said.
As per recent reports, Stefanko is likely to start her sentence of life in prison on January 11, roughly two months after her trial began on November 16. The jury had focussed her sentencing on her role in the slaying of Biggs, who was beaten and strangulated to death.
The deliberating took over 14 hours spanning three days before Stefanko was convicted for her part in the murder. "It is your duty to make every reasonable effort to decide the case," said Judge Amy Corrigall Jones to a courtroom on Wednesday. Cobb, on the other hand, has been serving his prison sentence since 2013.
The trial, popularly known as the "pizza delivery murder trial" garnered national attention as it was one of the first to proceed in Summit County Common Pleas Court since the pandemic, was streamed live on Court TV. Hitchings believes that the jury's verdict came as a sigh of relief to Biggs' family and friends, who've been waiting for some closure.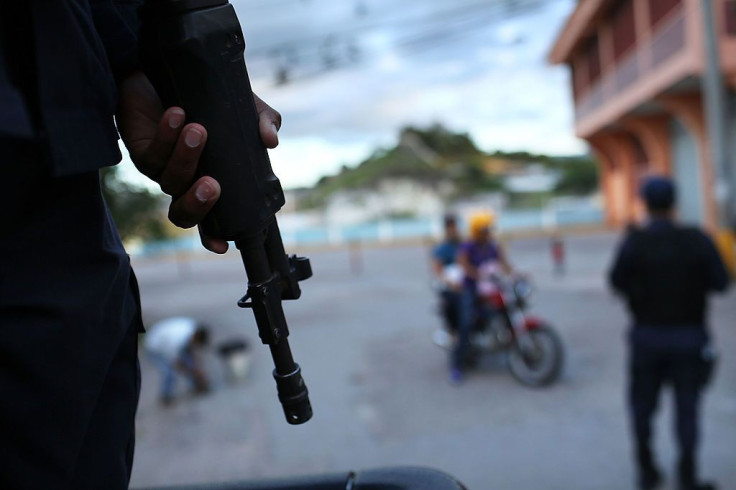 © 2023 Latin Times. All rights reserved. Do not reproduce without permission.