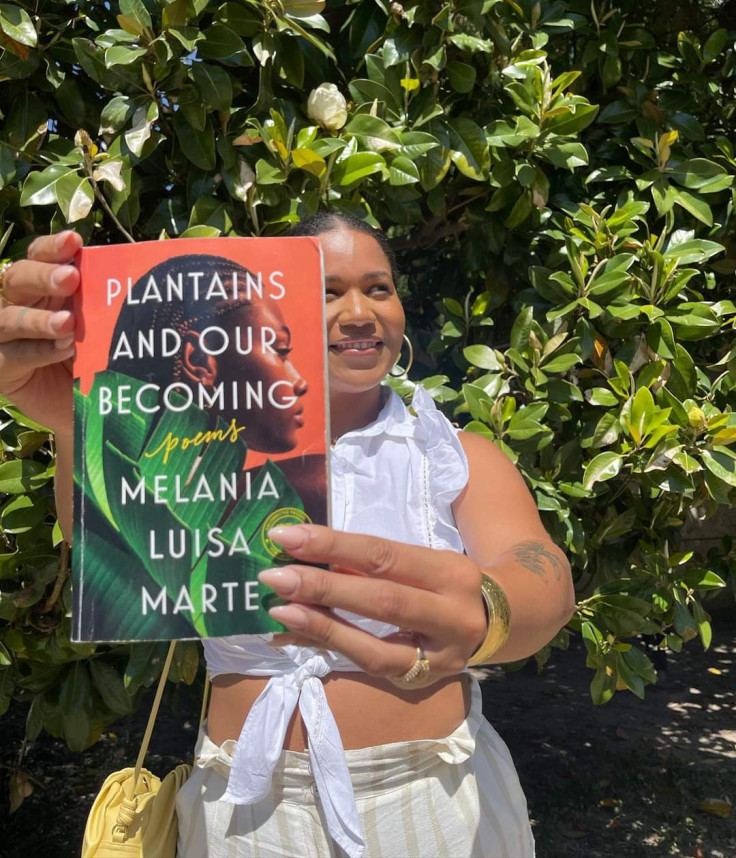 Intentional. Powerful. Raw. Beautiful. Genius.
These are just some of the words to describe the debut poetry collection "Plantains and Our Becoming," by Melanie Luisa Marte.
Diving deep into the waters of being an Afro-Latina and what that signifies in her life, Marte uses her lyrical words to shout about her culture, heritage, and identity. These poems cover a range of themes, from self-love, motherhood, and sexuality, to class, history, colonialism, racism, and even the radicalization of language. Marte does not stop to explain any nuances and leaves it up to the reader to further investigate the matters she has brought to light.
A reader is captivated by Marte's story from the first line of her poems. Every word, punctuation, capitalization, and even the structure of her poems, are intentional. It is an added layer to the story she is telling. Marte uses her powerful voice to claim her space and speak about her diverse life in a monotone world.
From a personal perspective, I really resonated with the first poem in her collection, which speaks about being an Afro-Latina and attempting to embrace all her heritage, but living in a world that forces her to choose between the two.
As a Mexican American, I also find myself constantly struggling to really find my identity and to honor both countries my blood comes from.
Moreover, her piece, "amantar," sang to my soul, as I am currently in the middle of my second breastfeeding journey. Simply put, our bodies continue to give to our children, even when out of our wombs, and it really does feel "as close to immortal as we'll ever be," as Marte puts it.
This collection of art is an anthem to Afro-Latinas, and everyone would do well to read what Marte has to say.
Get your hands on this masterpiece, currently available for pre-order, when it is released on August 22, 2023.
© 2023 Latin Times. All rights reserved. Do not reproduce without permission.