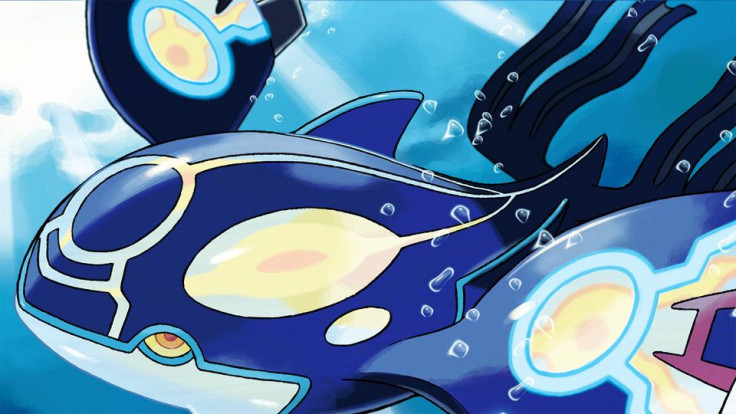 Update: In North America, the Shiny Rayquaza event has randomly begun over the Nintendo Network. This Shiny Rayquaza is available through Mystery Gift > Receive Gift > Receive Via Internet only on "Pokemon Omega Ruby" and "Pokemon Alpha Sapphire."
A shiny new Rayquaza distribution has been revealed for the 3DS titles "Pokemon Omega Ruby" and "Pokemon Alpha Sapphire." According to Serebii the Rayquaza has been announced for EB Games in Australia and New Zealand. Fans will have to go to a location to pick up a serial code for the awesome dragon-type Pokemon.
This Rayquaza is a bit different than the Japanese one and will come at level 70 with the moves Dragon Dance, Dragon Ascent, Dragon Claw and Extreme Speed. The Pokemon will also be holding the Dragon Fang.
The shiny Rayquaza distribution runs from Aug. 10 to Aug. 31 so make sure to grab a code while they are available. No other details have been given outside of Australia and New Zealand but we have our fingers crossed that the shiny Rayquaza will make its way to the west.
Meanwhile, if you are planning to attend the Pokemon World Championships from Aug. 21 to Aug. 23, you will be able to receive a special event Sharpedo. This Sharpedo is intended to be a Mega Sharpedo and has the Adamant nature. It will also come witht the moves Aqua Jet, Crunch, Ice Fang and Destiny Bond and comes holding the mega stone Sharpedonite.
We will bring you more information on the shiny Rayquaza and Sharpedo distribution as it becomes available.
© 2023 Latin Times. All rights reserved. Do not reproduce without permission.