A Kenyan man Hamatton Ismael Karisa, was wanted as a suspect for the murder of his wife Nehema George Karisa. The suspect whose alias is Ismael Charro Momba was caught trying to escape to Tanzania. The accused remains in police custody, awaiting trial since his capture.
Hamatton and Nehema had a troubled marriage. The estranged wife had left the couple's home and had been living with her parent in Bamba, Kenya. On the day of the incident, the husband went to his in-law's home to convince his wife to come back. After talking with the woman and her family he managed to convince her to leave.
The woman was unaware that she was going to be the victim of a terrible crime. Around an hour after the couple left the woman's parental home her body was found on the roadside close to the Jila Chief's camp in Bamba. The discovery was made around 7:30 p.m. local time, Olumo Rock TV reported.
The discovery was more heartbreaking as the couple's one-year-old infant was still strapped to the back of the mother's bloodied corpse. The child had not sustained any injury but had been ruthlessly abandoned by the father. The woman had sustained deep cuts to the back of her neck which is believed to have been inflicted using a machete-like knife, Citizen TV reported.
Since the incident, Hamatton had been in hiding. On Tuesday, June 8 a member of the public tipped off the police that the 35-year-old suspect had been spotted in Lunga Lunga. Detectives based in Ganze acted swiftly to find and arrest the accused. He remains in police custody and awaits trial.
On another continent, a woman in a troubled marriage met a similar fate. However, 35-year-old Seema Valmiki from Kota, Rajasthan, India was not the only victim of her husband. Sunil Valmiki had been married to his victim for 15-years. Accompanied by Sunil and her nine-month-old son, Seema had returned from her brother's home on June 1.
Eventually, the couple got into an argument. Sunil hacked Seema to death with an ax. He also fatally injured his infant son. After Seema's death, her husband dragged her body out of the home and left it on the street. There were conflicting reports stating that the suspect surrendered at a police station and that he ran away after the crime.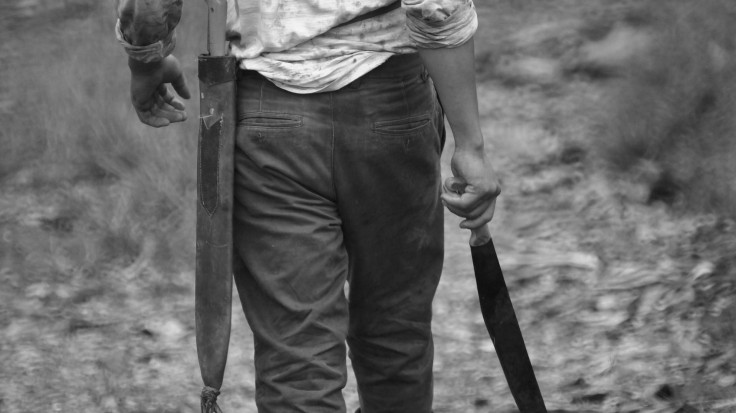 © 2023 Latin Times. All rights reserved. Do not reproduce without permission.