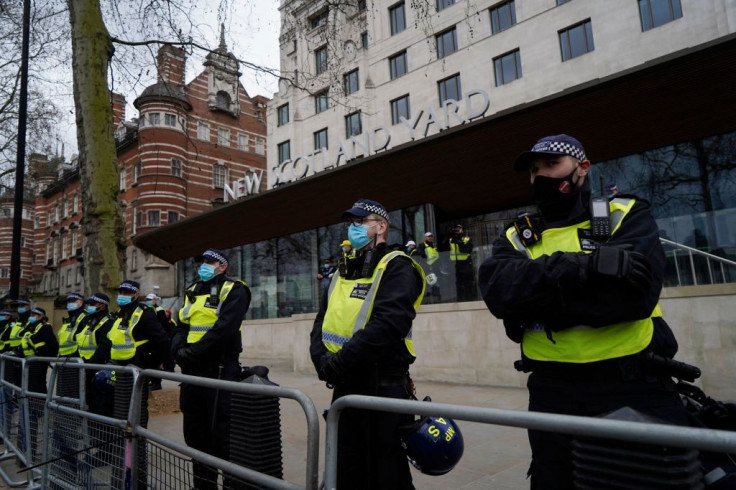 An unnamed Tory Member of Parliament (MP) has been arrested on suspicion of rape and sexual assault offenses spanning seven years, misconduct said to have taken place between 2002 and 2009 in London.
The MP, said to be in his 50s, cannot be named for legal reasons. According to Scotland Yard, "A man was arrested on suspicion of indecent assault, sexual assault, rape, abuse of position of trust and misconduct in a public office." An update released on Wednesday said the MP has now been bailed until mid-June pending further inquiries.
The Metropolitan Police said, "In January 2020, the Met received a report relating to alleged sexual offences having been committed between 2002 and 2009. The offences are alleged to have occurred in London. An investigation is ongoing, led by officers from Central Specialist Crime." They first received a report of the allegations in Jan. 2020 and have conducted a two-year probe into the claims.
Meanwhile, Conservative Party's decision to not name the MP could reportedly bring fears that other men might wrongly be suspected. One senior backbencher told The Telegraph that the party should issue a denial if another politician was falsely identified as the suspect. The party is not suspending the accused MP until investigators from the Central Specialist Crime unit conclude their probe.
Meanwhile, Chief Whip Chris Heaton Harris has asked the MP to stay away from Parliament during the investigation. A whips office spokesperson stated, "The Chief Whip has asked that the MP concerned does not attend the Parliamentary Estate while an investigation is ongoing. Until the conclusion of the investigation we will not be commenting further."
Around 50 MPs have reportedly been referred to Parliament's authorities over sex misconduct claims. Imran Ahmad Khan resigned as a Tory MP after being convicted of molesting a teenage boy. Another fellow Conservative, David Warburton was also suspended following sexual harassment allegations.
Garry Graham, deputy general secretary of Prospect union, stated, "This news comes just weeks after an MP was found guilty of sexual abuse against a child and is the latest in a series of arrests and convictions of politicians for sexual offences. What will it take for Parliament to finally take its responsibility to its staff and visitors seriously and suspend access to the estate for parliamentarians under investigation for sexual offences?"
He also pointed out the Parliament's responsibility to its staff saying, "Voluntary agreements to stay away do not work, as demonstrated by Imran Ahmad Khan's attendance at Westminster whilst investigations were ongoing, despite agreeing to stay away."