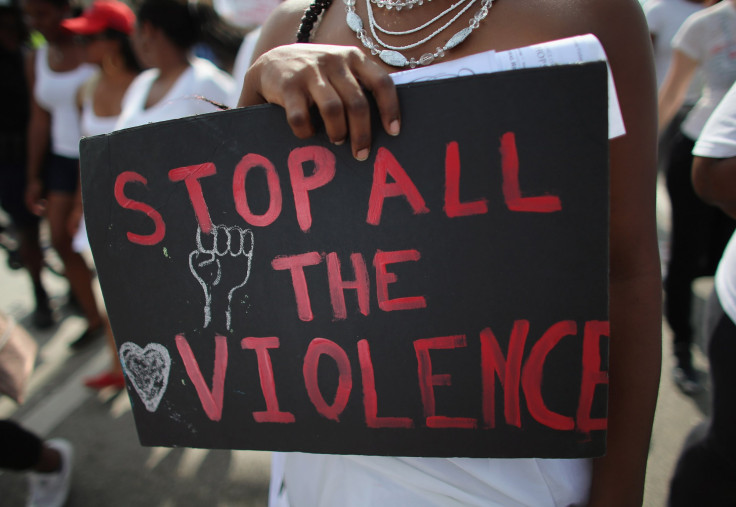 Dylan Diaz recalled the horrifying details of the murder of his girlfriend Damaris Maravilla, who was found dead inside a Brooklyn apartment building on Friday.
Diaz was arrested and charged with the murder of Maravilla on Friday. The 26-year-old suspect was reportedly taken into custody after Maravilla was found lifeless, lying face-up with body trauma inside his house at 1515 West Sixth St. in Bensonhurst. Maravilla, 18, was pronounced dead at the scene by EMS, police confirmed.
According to the law enforcement sources, Diaz confessed how he strangled his girlfriend, sexually assaulted and snapped her neck inside a Brooklyn home. "I just didn't care. I continued to strangle her and I knew she was lifeless," Diaz allegedly said to the police after his arrest.
Diaz then sexually assaulted Maravilla before snapping her neck, which he allegedly told the police. "I kissed her body and I told her go with God," he said, according to the sources. "I wanted to make sure her mouth was closed. I closed her eyes, kissed her forehead, put her arms on her body and I snapped her neck."
"My hands were bloody," he added. "I washed my hands, went to use the bathroom, washed my hands and went to the store." An official cause of death is still pending from the city Medical Examiner's Office.
The couple reportedly dated for more than a year and lived on the same block. The attack started after Maravilla spoke with another man on the phone, which resulted in Diaz's anger. "This n---a is soft and he's not going to do anything," Maravilla, referring of Diaz, told the man on the phone, Diaz told cops. According to Diaz, they fought, then had "makeup sex." However, the argument between Maravilla and Diaz continued, which caused the murder.
Diaz and Maravilla have a child together and police were called at least four times when they had big arguments over custody. Neighbors also claimed Diaz was often acting strange on the block. One neighbor said Diaz had been arrested many times.
"I still can't believe it. I don't believe it would happen to her. It's not fair," said Delfino Maravilla, Damaris' father. He narrated how his family always relied on his daughter's determination and positive attitude. "She likes to fix the house. She liked to do everything perfect," the father said. "She used to do nails. She loved it. She told me, 'Dad, I want to do training to do nails.' I said, 'Why not?'"
Maravilla's siblings created a GoFundMe page to accept donations to help with her funeral expenses.