A police officer in Mumbai, India was taken on top of the hood of an SUV for over half a mile after asking the car to stop. On Thursday, Sept. 30 after the officer asked the driver of a car to stop, for violating traffic norms, the driver tried to run away. The driver is yet to be identified but a case has been filed against him.
The official of the DN Nagar police station mentioned that they have already started proceedings by lodging a First Information Report against the perpetrator.
The perpetrator is yet to be identified but multiple videos have captured the incident and it's just a matter of time for them to get hold of the perpetrator, as the NDTV reported. Constable Vijay Singh Gaurav, was on duty under Azad Nagar Metro Station, which is in Andheri. During Gaurav's duty hours, a car wrongfully entered from the other side of the road and made its way towards SV Road.
Gaurav tried to stop the car by giving a signal. As soon as the car driver saw Gaurav, he tried to escape by showing an identification card and claiming to be a journalist. Afterward, Gaurav leaped on top of the bonnet of the black SUV, trying his best to stop it. But the driver accelerated his car and dragged the cop away on the vehicle.
Gaurav was thrown off after the car entered a lane. People who saw the incident recorded videos of it. Videos of the whole incident flooded the social media sites later.
The officer was taken to a hospital later. He has not suffered any serious injuries. Gaurav later went to a police station where he lodged a complaint against the unidentifiable car driver. Under sections 353 and 279 of the Indian Penal Code, the yet to be identified driver of the SUV, was charged with Assault or criminal force to deter public servant from discharge of his duty and rash driving as the News18 reported.
Ample amounts of videos, which caught the number plate of the car have been taken into considerations as pieces of evidence. The police believe that it will be just a matter of time to nab the accused.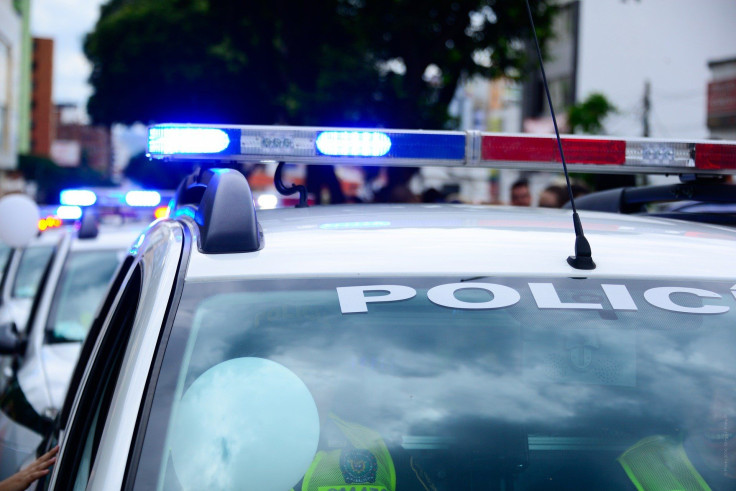 © 2023 Latin Times. All rights reserved. Do not reproduce without permission.