A suspected murder-suicide is being investigated in the deaths of a West Mercia police officer and his three-year-old son.
Sky News said authorities found David Louden, 39, and Harrison Louden, 39, dead at an address in Kidderminster's Cairndhu Drive.
Officers were called to a residence in Worcestershire because they were concerned about the safety of a father and his child.
Their deaths were first ruled as unexplained, prompting an investigation into the circumstances surrounding their deaths.
West Mercia Police said it is now sure that no one else was involved after post-mortems were completed.
"We, West Mercia Police, are now treating the death of Harrison as a suspected murder and the death of David as a suspected suicide," said Assistant Chief Constable Damian Barratt in The Guardian.
He stated that safeguarding reviews are already underway, and that an inquest will be held to offer a "official determination."
"This is a dreadfully sad case and our thoughts are with David and Harrison's family and friends," he said.
Louden's family had previously "expressed their tremendous shock, sadness, and devastation at the loss of these two highly loved family members," according to police.
In a statement obtained by Sky News, the family said: "David was a kind, loving, considerate, amazing father, husband, son, brother, uncle, friend and colleague.
"Harrison was a happy, well-loved little boy. They will both be forever missed and loved."
At 9.21 a.m. on Friday, the West Midlands Ambulance Service was dispatched to the residence due to reports of a medical emergency.
The scene was visited by two ambulances and a paramedic officer.
"On arrival, we discovered two patients, a man and a young child," the service said.
"Sadly, it quickly became apparent that neither patient could be saved and they were confirmed dead at the scene."
Neighbors expressed their "shock" at the tragedies, with one, who did not want to be identified, claiming that the occupants "kept to themselves."
"They've lived there less than a year," they added. "It's a family. The news is just awful."
Another neighbor told an online tabloid that the couple had been on vacation with David's wife and another relative, but the trip had been cut short.
Only the father and son appeared to have returned to the property before safety concerns were raised, and the remains were discovered last Friday morning.
Police shared a portrait of Dave and Harrison on Sunday, along with a tribute from their wife and mother, Louden, who is also a police officer.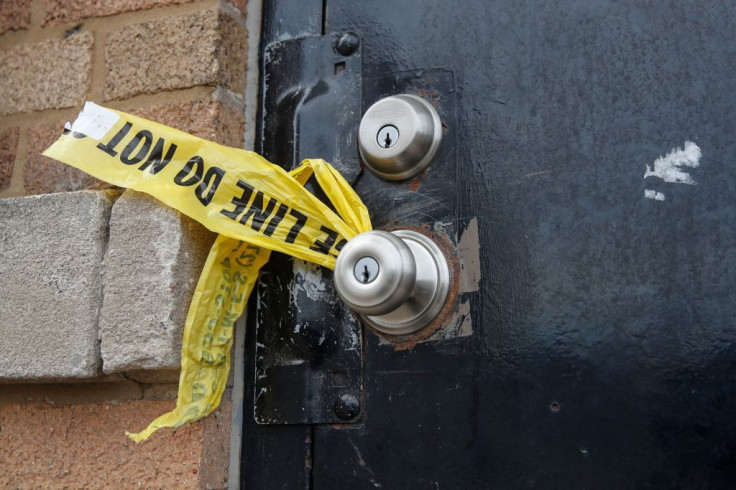 © 2023 Latin Times. All rights reserved. Do not reproduce without permission.