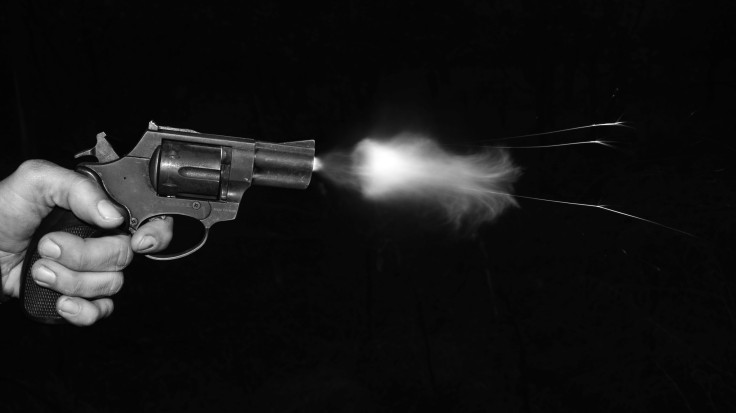 Bodycam footage of the moment Metropolitan Nashville Police Department officers took out mass shooter Audrey Hale has been released.
The video shows officers Michael Collazo and Rex Englebert storming through the hallways of The Covenant School. Then they methodically hunt down the 28-year-old mass shooter on Monday.
After entering the building, the officers can be seen rushing toward an atrium on the second floor of the school. They repeatedly shout "shots fired."
As they round the corner and lay eyes on the shooter, the bodycam shows cops rapidly firing as Hale, who had two rifles and a handgun, fires bullets in their direction. Then Hale is seen dropping to the floor.
The video shows officers cautiously approaching Hale's limp body. They scream "don't move" and "get your hands away from the gun."
Metropolitan Nashville Police Chief John Drake said on Tuesday that the 28-year-old, who was killed in the shootout, had legally purchased seven guns from local stores.
The police chief said that Hale was also being treated for an emotional disorder. The shooter had hidden her cache of weapons from her parents.
He did not elaborate on what kind of emotional disorder she was suffering, but a source said that she was autistic "but high-functioning." However, police were unable to immediately confirm that, reported New York Post.
Hale was also identified as transgender though it wasn't clear whether the shooter identified as a man or woman.
On some social media accounts, the Nashville school shooter, who killed three children and three adults Monday, used male pronouns and the name Aiden.
New York Post reported that photos obtained by them offered a glimpse into the house where Hale lived and kept guns.
The photos showed a typical family home with red tulips growing in the front yard. There were school portraits framed on a credenza. There was a wind chime with a cascade of crosses hanging in a window.
But police said that the Tudor-style house is where Hale hid a cache of seven guns from her parents, who are the homeowners.
Hale's Christian parents, Norma, and Ronald, were reportedly strict and struggled to come to terms with their daughter's sexuality and gender identity.
© 2023 Latin Times. All rights reserved. Do not reproduce without permission.