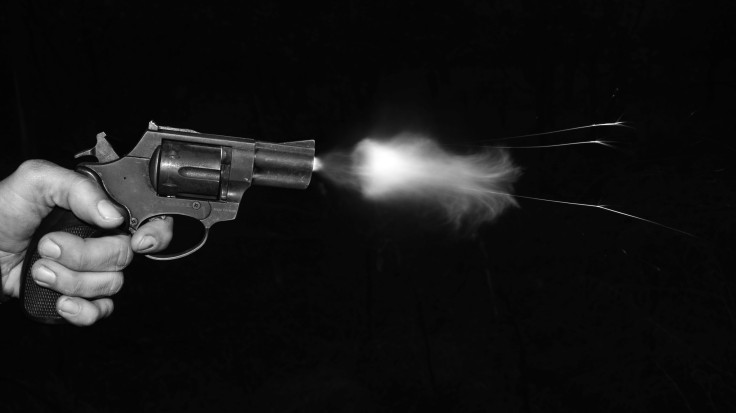 In a court document, it is stated that during a search of Nashville school shooter Audrey Hale's house, investigators discovered a suicide note and additional evidence.
According to an inventory of the confiscated property, Metro Nashville police officers searching the home of the 28-year-old transgender shooter on the day of the killings found the note, ammunition, and a shotgun among 47 other items.
More journals, cellphones, and laptops were also found on the property, which Hale and her parents shared, according to the document acquired by New York Post.
The information was made public one day after police disclosed that Hale had left a wealth of writings behind and had "considered the actions of other mass murderers."
"In the collective writings by Hale found in her vehicle in the school parking lot, and others later found in the bedroom of her home, she documented, in journals, her planning over a period of months to commit mass murder at the Covenant School," the Metro Nashville Police Department said Monday.
Metro Nashville Police Chief John Drake previously said police searched Hale's family's home and her vehicle, which was left at the scene.
Investigators recovered a manifesto and detailed maps about Hale's killing spree in their first round of searches.
Hale, 28, killed three children and three staffers in the Mar. 27 attack at the Covenant private elementary school.
Ron and Norma, her parents, had earlier declared that they disapproved of firearms and believed their daughter had sold hers.
Four more guns were discovered during a preliminary search of the home last week in addition to the three weapons she used in the assault.
Before she was slain, Hale unleashed 152 bullets and left a manifesto behind.
Before now, police had only identified the school as the focus of Hale's crimes. Before beginning the Covenant killing spree, Hale also "explored" other places, including two public schools, according to prior statements from officials.
Hale was captured on surveillance video shooting into the school's locked side doors and crawling through the broken glass.
Then, as 911 calls started pouring in, Hale was seen prowling through the school's deserted hallways.
The MNPD officers rush into the building and engage the shooter within minutes, as seen on police body camera video.
Hale was fatally shot by officers Michael Collazo and Rex Engelbert after each of them discharged four rounds.
The attack also claimed the lives of nine-year-olds Evelyn Dieckhaus, Hallie Scruggs, and William Kinney, as well as school janitor Mike Hill, substitute teacher Cynthia Peak, and headmistress Katherine Koonce, who allegedly rushed toward the shooter to defend the school.
The FBI's Behavioral Analysis Unit is examining Hale's manifesto, a local source told The Post. Police are still looking into Hale's potential motivation.
© 2023 Latin Times. All rights reserved. Do not reproduce without permission.