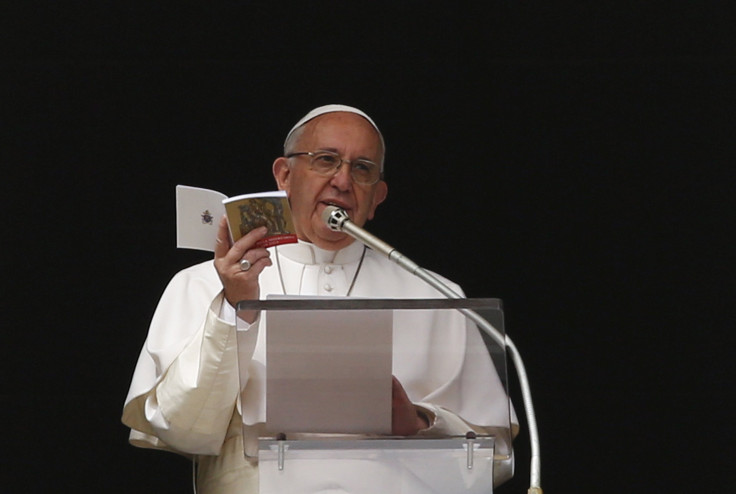 Pope Francis will visit the Auschwitz-Birkenau concentration camp on July 29 during his upcoming trip to Poland, where he will chair World Youth Day, Vatican officials announced on Saturday. The Pontiff will be the third Pope to visit the extermination camp, where one million people died during the World War II. Two of his predecessors, John Paul II and Benedict XVI, also visited in 1979 and 2006, respectively.
Papa Francisco will set foot in the former Nazi death camp in southern Poland on the third day of his visit to the country, according to head of the KAI Catholic news agency Marcin Przeciszewski, and will spend a total of five days in the country, arriving on July 27 and concluding his stay on July 31. The Pope is also expected to stop in Czestochowa with a private prayer before the icon of the Black Madonna, and will offer Mass there to celebrate the 1050th anniversary of the introduction of Christianity to Poland.
As he does with all of his trips, Pope Francis will dedicate his first day in Polish ground to meet with the President of the Republic and the Polish bishops. According to the draft program, the Pope will gather with the archbishop of Krakow, and will greet people from the same window from which St. John Paul II used to speak to young people.
When Juan Pablo II, Polish himself, visited the camp in 1979, he called it the "Golgotha of the modern world." In Christianity, Golgotha refers to Calvary, a site immediately outside Jerusalem's walls where Jesus was crucified. 1.1 million people, including a million of Jews from across Europe, were killed by Nazi Germany in Auschwitz between the years 1940 and 1945. The rest of the victims were mostly non-Jewish Poles, Gypsies and Soviet prisoners.
© 2023 Latin Times. All rights reserved. Do not reproduce without permission.