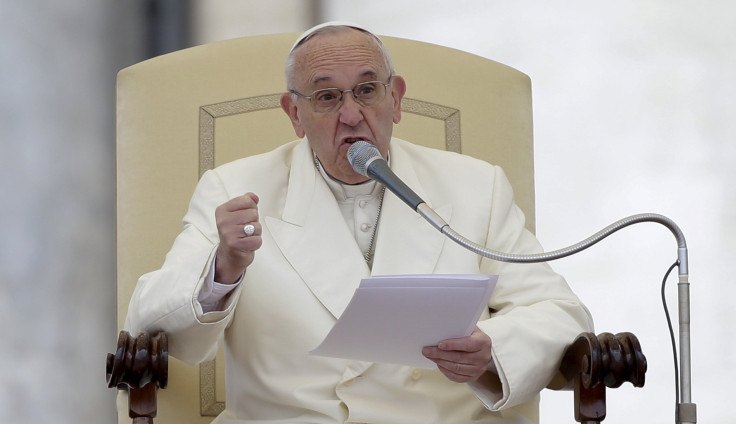 The Sunday after the tragic suicide attack in Lebanon, the Paris attacks and the Russian plane bombing, Pope Francis spoke during Mass at the Casa Santa Maria and declared that "the world is at war." He said that even though festivities for the holiday season will still take place, they won't feel real to him as reported by Yahoo News. "We are close to Christmas. There will be lights, there will be parties, bright trees, even Nativity scenes - all decked out - while the world continues to wage war," he exclaimed. "It's all a charade. The world has not understood the way of peace. The whole world is at war."
The sermon was particularly somber during a time where the Vatican is preparing to light and decorate its traditional massive tree on December 8, which marks the beginning of the Vatican's Holy Year. "A war can be justified, so to speak, with many, many reasons, but when all the world as it is today, at war, piecemeal though that war may be - a little here, a little there - there is no justification," Pope Francis insisted before asking churchgoers around the world to pray for the innocent victims.
"What shall remain in the wake of this war, in the midst of which we are living now?" asked the Pontiff. "What shall remain? Ruins, thousands of children without education, so many innocent victims, and lots of money in the pockets of arms dealers." The Pope insisted we live in a world that "does not recognize the path to peace" and that we should "ask for the grace to weep" for such reason.
© 2023 Latin Times. All rights reserved. Do not reproduce without permission.