A slew of engagement cancellations and recent surgeries have created speculation on Tuesday that Pope Francis may resign from his post at the papacy due to his recent declining health which is reportedly affecting the Pope's ability to work.
The rumors of his declining health were exacerbated by a surgery in July that removed part of his colon, and the fact that the Pope has been forced to go around in a wheelchair or with the use of a cane due to mobility issues caused by his knee pain, according to the New York Post.
These mobility problems have also forced him recently to postpone a trip to Africa at the advice of his doctors, and his sciatica has forced him to miss important Catholic events recently, including Ash Wednesday in March, News Nation reported.
Analysts and people who believe he is about to retire claim that the upcoming Feast of Forgiveness celebrations where he is to appoint 21 new cardinals which many believe will vote for a successor similar to Pope Francis should he retire.
The Pope himself has spoken publicly about his age and limitations, speaking to the public about how the pain in his body has forced him to change the way that he works as the Pope.
"When we are old, we cannot do the same things we did when we were young: The body has another pace, and we must listen to the body and accept its limits," Pope Francis said in a sermon. "We all have them. I too have to use a walking stick now."
In spite of the circulating rumors regarding his health, many officials who are knowledgeable of the situation have indicated that the Pope does not intend to give up his position to retire, with Cardinal Oscar Andrés Rodríguez Maradiaga calling the retirement rumors "cheap soap opera."
A professor of moral theology in Washington, D.C., Joseph Capizzi, also weighed in on the speculation regarding Francis' health, while openly banishing rumors about a possible retirement in his future.
"There's no reason to think that he's thinking about resigning," Capizzi said. "(We) really don't have any evidence of that— he certainly has an agenda in front of him that he seems animated about, he seems quite vigorous."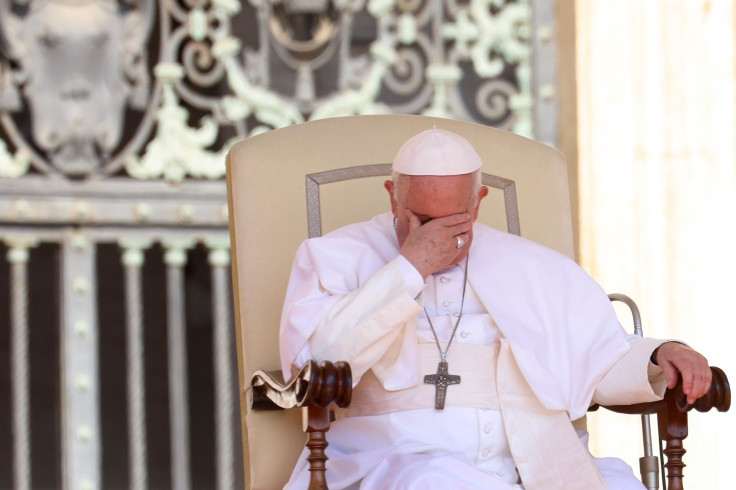 © 2023 Latin Times. All rights reserved. Do not reproduce without permission.