In October 2022 the presidential election in Brazil can be a major upset for the current president, Jair Bolsonaro. His government has been criticized for corruption even before the COVID-19 crisis hit the world last year. His dismissal of the virus and handling of the crisis has been widely criticized. As he turns his attention to questioning the electronic voting well ahead of elections, his popularity has declined.
Outrage has seemed to have surrounded the inaction of Bolsonaro's government while Brazil reels from the pandemic. The country is the third worst hit nation not far behind the infection numbers of India and the United States. Since 2020 there have been nearly 20 million reported COVID-19 cases and over 544,000 coronavirus casualties. The country continues to record more than a thousand casualties daily. Only 16% of the population has been vaccinated.
The blame seems to fall squarely on Bolsonaro's shoulders for downplaying the virus. Reuters reported that on Saturday, July 24, protestors in Brazil took to the streets. The weekend protest was the second time citizens rallied this month to demand impeachment.
While the citizens may have to await the president's impeachment, the Brazilian Senate is investigating corruption charges against him. CNN reported that the Parliamentary Inquiry Committee (CPI) opened an investigation over the controversial deal of vaccines.
It is alleged that the cost of buying the 20 million doses of Indian Covaxin was inflated to 1000% of the price quoted initially. The inflation was caused to ensure that corrupt officials got their cut from the deal.
It is also alleged that the government threatened local officials for taking restrictive measures like lockdowns.
Citizens, the press and parliament may be pointing a finger at Bolsonaro, he seems to be pointing back at them. He claims that the CPI always jumped to accusing him of corruption while ignoring corruption in the rest of the country. He criticized the press for the negative reporting of the COVID-19. He praised his government claiming that they had been handling the crisis well.
As the election draws closer, Bolsonaro's target appears to be the electronic voting machines. The same machines that brought his government to power have been faulted by the president. He claims that the election can be rigged using machines.
A poll by Datafolha concluded that 54% of citizens wanted Bolsonaro impeached while 51% considered his presidency to be "bad". His recent hospitalization might have rallied his supporters and sympathizers leading to an increase in his popularity.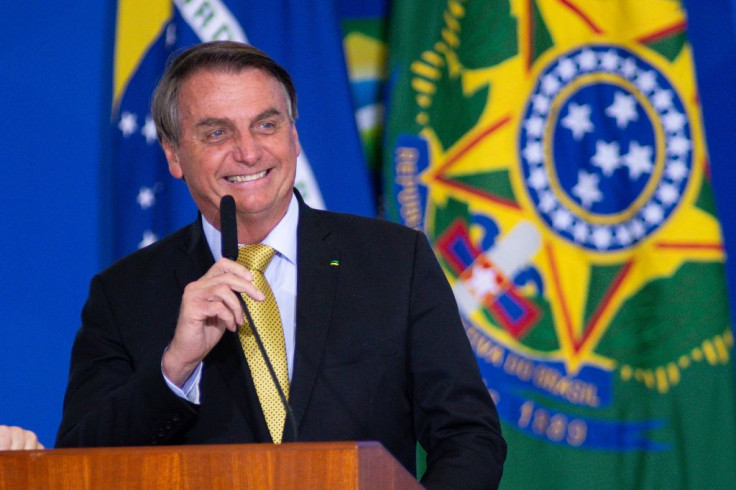 © 2023 Latin Times. All rights reserved. Do not reproduce without permission.