The pandemic might have spelled doom for several industries across the spectrum, but the dark phase might pave the way for the renaissance of copper.
As per a recent Reuters report, the drop in the demand resulted in a steep drop in the prices down at the coronavirus outbreak piqued in March. However, the report maintained that the "benchmark copper on the London Metal Exchange was trading around $5,909 per metric ton Tuesday, up 0.5%. That's close to its five-month high of $5,928 hit earlier this month."
As per a research note released by Eurasia Group's Henning Gloystein, the aftermath of the pandemic will fuel an upward trend in government-supported environmental investments and digitalization. Thus, it would be safe to surmise that the novel coronavirus might give rise to a boom in copper demand. Analysts have predicted that the post-lockdown phase would be a period of "remarkable fiscal stimulus packages" followed by an influx of purchases of raw materials.
"Huge green and digital stimulus programs, especially in Asia and Europe, will create the conditions for a boom in copper demand -- electric vehicles, 5G networks, and renewable power generation all require large amounts of the red metal," said Gloystein as per the report.
While the demand for copper could fall by as much as 5% in 2020 due to the pandemic-driven recession, it was very likely for widescale fiscal stimulus measures to up the demand for the metal back to pre-crisis levels next year. This is largely because traders and miners are expecting consumption to rebound by 4% in 2021.
As per the findings by Bank of America analysts, the forecast for the metal entails predicting how the prices would shoot up to rise by 5.4% in 2020 to $5,621 a ton. The analysis however placed their inferences that the numbers would remain unchanged for 2021 at $6,250 per ton.
A group of analysts at Morgan Stanley also sided with the speculations that things were likely to bounce back to normalcy in the sector. Some of the other measures attributed to the upward trend could be global stimulus measures, Chinese infrastructure spending and supply disruptions that are likely to boost demand.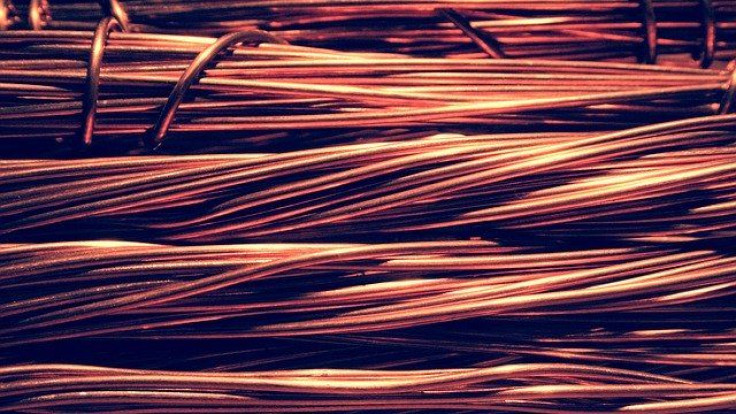 © 2023 Latin Times. All rights reserved. Do not reproduce without permission.