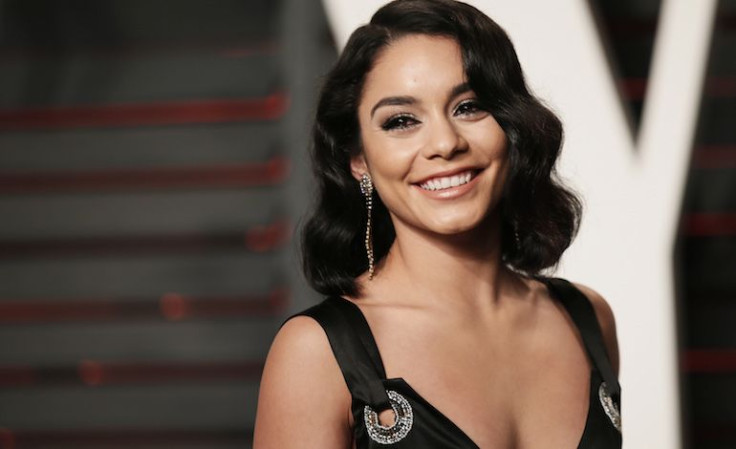 The DC Universe comedy "Powerless" has been ordered by NBC, which means fans will be able to see this new superhero series very soon. The series, which stars Vanessa Hudgens as the lead, is a workplace comedy set at one of the worst insurance companies in America. "Powerless" is a comedy about ordinary people working at an insurance agency in a world filled with superheroes and villains. Check out everything we know about the series so far.
1. We have a series synopsis - NBC has revealed the official description for the series, which reads:
"In the first comedy series set in the universe of DC Comics, Vanessa Hudgens ("Grease Live," "High School Musical") plays Emily, a spunky young insurance adjuster specializing in regular-people coverage against damage caused by the crime-fighting superheroes. It's when she stands up to one of these larger-than-life figures (after an epic battle messes with her commute) that she accidentally becomes a cult "hero" in her own right ... even if it's just to her group of lovably quirky co-workers. Now, while she navigates her normal, everyday life against an explosive backdrop, Emily might just discover that being a hero doesn't always require superpowers."
2. We know the cast - The cast includes Hudgens, Alan Tudyk, Danny Pudi and Christina Kirk.
It has also been revealed that Ben Queen will serve as writer and executive producer. Director Michael Patrick Jann (pilot) will also be one of the executive producers. "Powerless" is produced by Warner Bros. Television and based on the characters from DC Comics.
3. Details about the characters - Hudgens will play Emily Locke, who "loves her job because she gets to help people." Here is what else we know about her:
"Emily likes to fly under the radar and just get her work done. She finds herself increasingly exasperated by the disruptive antics of the various superheroes that proliferate in her city."
"Community's" Pudi will play Emily's best friend, Teddy. Tudyk will play Del, the new manager at the insurance company. While Kirk ("A to Z") is Jackie, a superhero fangirl and Emily's assistant.
4. We know the premiere date, well, kind of - NBC recently released its fall TV schedule for this year and "Powerless" was not on the schedule as a fall release. Instead, the series will debut as a midseason replacement. We will bring you more details on the release as it becomes available.
5. More details on the series superheroes - In early 2016, NBC executives Robert Greenblatt and Jennifer Salke spoke about the comedy, explaining that it will take place in the DC Universe, and it will not only feature characters discussing the classic heroes fans know and love, but the pilot's main hero is a "recognizable" one.
"This is a world where superheroes are not only just on green screen out the window of this insurance office, but they're also running into you on the street and wreaking havoc," Salke stated of the show's over-arching premise. "The idea isn't that it's the creme de la creme of the superheroes. It's a world where there's a whole population of superheroes with all sorts of all challenges themselves. So you're seeing quite a range of characters in that realm in addition to our great, kind of grounded human ensemble."
© 2023 Latin Times. All rights reserved. Do not reproduce without permission.