A 32-year-old pregnant nurse's family in Alabama is heartbroken after the unvaccinated woman died of COVID-19 last week.
While Haley Richardson worked in Pensacola as a delivery nurse at a hospital, she lived in Theodore with her husband, Jordan Richardson, and their two-year-old daughter Katie. The unborn child died on Aug. 18 followed by Haley's death last Friday.
Jason Whatley, a family friend, told AL.com that she got infected about three weeks before her death. He said that she was initially home sick for about a week, and then her heart rate shot up. She was then taken to a children's and women's hospital. A few days later, she was shifted to the ICU at a hospital in Mobile, Alabama.
Whatley said, "At some point, they (doctors) basically told her that 'we've got to start treating you as if you didn't have a child. We've got to do what we can for you because the baby is going to pass anyway.'"
In Haley's final public Facebook post that she wrote on Aug. 9, she said that she hoped and prayed for miracles, but she was also praying for his (God) will to be done.
Her mother, Julie Mulkey, said that Haley fully believed in Jesus Christ, and that she lived it every day.
Whatley shared that Haley, who was about six months pregnant, was healthy before getting infected. He said, "They wished she'd been vaccinated, but outside of that, when she got sick, they did all the right things. And she still died."
Mulkey said that she and her daughter had talked about the vaccine, and that Haley chose not to get the doses because she was planning to have a baby. According to her mom, Haley had anaphylaxis reactions in the past, so due to that, she felt that vaccine was not safe for her. Apparently, negative reporting about vaccines also played a role in her decision to not get vaccinated.
Jordan doesn't want other families to go through the same pain he is feeling now, and so he is urging other expectant mothers to get the COVID-19 jab, reported FOX 8.
A GoFundMe page has been created to help his family, and whatever funds they have leftover will be donated to COVID-19 relief funds in Haley's memory, said Jordan.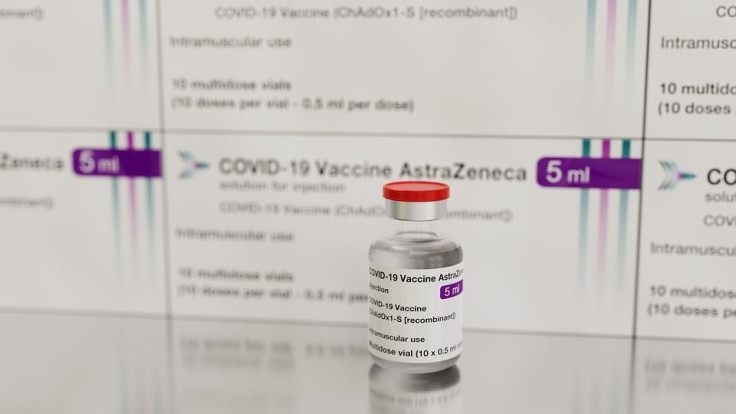 © 2023 Latin Times. All rights reserved. Do not reproduce without permission.