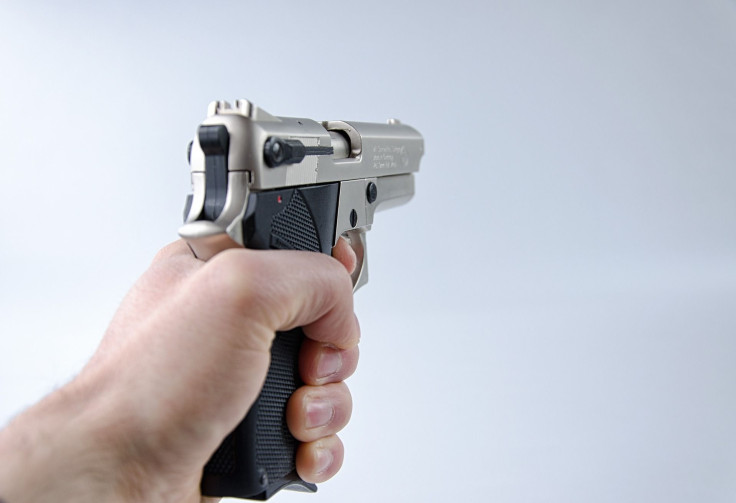 A homeless pregnant mother in her 20s was sleeping inside a rental car with her three children and husband when she was shot in the head. The incident took place in Florida on Wednesday, Oct. 5.
Her mother-in-law, Meca Mims said, "You almost killed my family."
According to the authorities, the five-member family was sleeping in their car across the street from the Martin Luther King Jr Recreation Complex in Tampa Bay. Around 4:30 a.m. the father, an adult male in his 30s noticed the headlights of a sedan that pulled in front of the family's rental car. On hearing shots fired, he yelled for his wife and children to get down, reports said.
More than a dozen shots were fired at the family's vehicle before the suspect sped off, heading southbound on N Oregon Ave, said the police in a press release.
Fortunately, the mother was only grazed by a bullet and did not retain any fatal injuries. She was taken to St. Joseph's Hospital for treatment.
Police reported that neither the father nor the three children—a 3-year-old girl, a 4-year-old boy, nor a 9-year-old girl—were hurt.
Tampa Police Chief Mary O'Connor said that the evidence indicates the shooting was a random act and the family did not appear to be specifically targeted. The authorities have reported that the shooter was still at large.
The family informed the police that they had just returned to Tampa after living a few months out of the state. They had been living in a rental car because a relative of theirs in the city did not have enough space to shelter them.
Tampa police were able to help the family to find temporary housing through Choice Hotels. They also bought McDonald's breakfast for the children who had to go through such a horrifying attack.
According to the police, a dark-colored 2-door sedan, possibly a 2006-2012 model appears to be the vehicle from which the bullets were fired. They are now pleading with the community to help officers figure out what happened as investigators have very little to go on at the moment. Anyone with relevant information is encouraged to report it.
© 2023 Latin Times. All rights reserved. Do not reproduce without permission.