Mesut Ozil has been left out of the Arsenal Gunners squad for the 2020-21 season, a development that has placed the German in a precarious situation. With transfer windows of most leagues already closed, the chances of the 32-year-old to play football next season are now limited.
Ozil and Sokratis were left out of the 25-man squad for the 2020-21 season, a development that may hardly come as a surprise. Most know the story of the German defender, someone who has not played since the football restart. Though there were several clubs from other parts of the world interested in taking him in, Ozil preferred to stay with the Gunners and play out his contract. That deal expires next summer, Sky Sports reported.
Ozil has been criticized for his attitude, believed to be a reason why he has had a falling out with Mikel Arteta. He is the highest-paid player on the Arsenal side and continues to get his due. But somehow, the itch to play remains and the German remains hopeful of getting that chance.
After learning he was not part of the club for the coming season, Ozil lashed out at the lack of loyalty he has shown for the Gunners. Regardless, he plans to keep on fighting for a chance to play with Arsenal even though most view the recent turn of events as possibly the exclamation point to his stay at Emirates Stadium.
"This is a difficult message to write to the Arsenal fans that I've played for over the past few years," Ozil said on Instagram. "As I have just found out, loyalty is hard to come by nowadays. I've always tried to remain positive from week to week that there's maybe a chance to get back in the squad soon again. That's why I kept silent so far."
Ozil could reconsider the offers made by two clubs. These are Al-Nassr of Saudi Arabia and Fenerbahce of the Turkish Super League. He had the chance to join them some months ago but wanted to stay in Europe. If not with those two clubs, the only plausible leagues he can consider is the MLS and Qatar. The window for Qatar will not close until Oct. 25 while the MLS follows four days after that.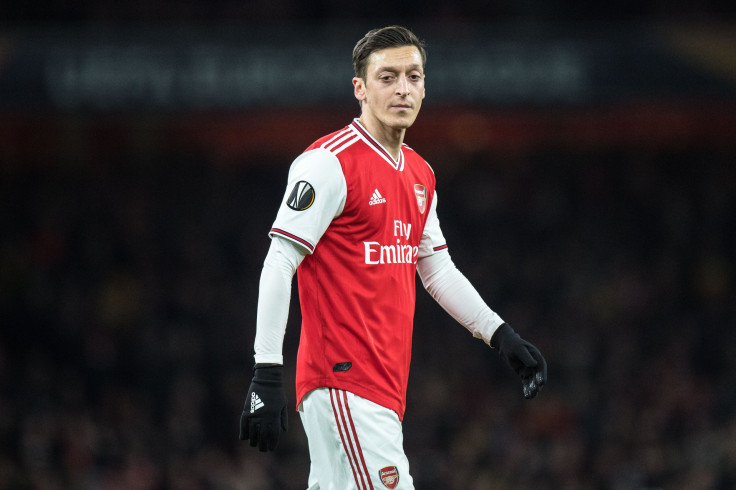 © 2023 Latin Times. All rights reserved. Do not reproduce without permission.