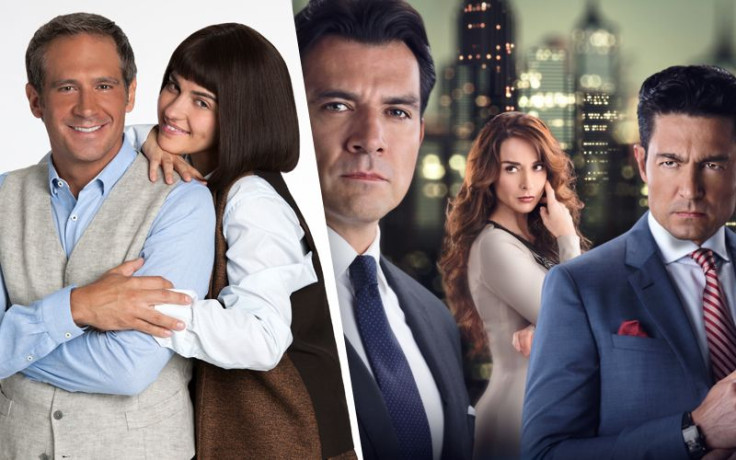 Telenovela fans know that the biggest award show for the genre is Premios TVyNovelas 2016. The event honors the best in the soap world in a multitude of categories. This year the gala will be hosted by Marjorie De Sousa and Gabriel Soto. Viewers have taken the power back and will be the ones responsibile for awarding their favorite telenovelas in each category. The top award of the night is Best Telenovela where six productions are nominated: "Antes Muerta Que Lichita," "A Que No Me Dejas," "La Vecina," "La Sombra Del Pasado," "Muchacha Italiana Viene A Casarse" and "Pasión y Poder." Find out what these melodramas are all about and tell us in the comment section which one should take home the prize!
"Antes Muerta Que Lichita"
"Lichita" is a smart, pretty young girl, although she doesn't know how to cash in her beauty. Talented and with a generous personality, but not very skillful to take advantage of her qualities. She dreams with two things: finding love and being the creative director of Icónika; however, she is never promoted from being an assistant who is ignored by everyone. When she seems to have found the ideal man, not only does he steal her heart but he also steals the position in the company that she dreams with. Tired of being 'Lichita', she decides to give her life a twist and recover what belongs to her.
"A Que No Me Dejas"
The story of Paulina Murat, a young woman with clear intentions. She believes in love and fights relentlessly for defending hers with Adrián. She grows fond of Mauricio, not only for his disability but also for the little one's vulnerability. Her personality helps her not merely stand for what she fells and thinks, but also to confront her father when she discovers the dual life he is living. Paulina is capable of sacrificing herself in order to keep her father out of jail, however, when she discovers she is pregnant, her perspective of the future changes and she seeks Adrián, but her pride keeps her from reconciling with him, since she is led to believe that he already has a new relationship.
"La Vecina"
Sara is a joyful, beautiful and smart young girl. Her main concern is to financially support her mother and her brother Juancho, but she tries to enjoy life and live it to the fullest, even when sometimes she allows herself be driven by situations without thinking about the consequences. Antonio comes to her life and captivates her in such way she can't even understand herself the attraction she feels for him.
"La Sombra Del Pasado"
Aldonza is Raymundo's and Roberta´s daughter. A young woman with a noble and generous heart. The lack of her father, together with the Scarlett Letter of being a bad woman's daughter, marked her since she was a little girl. She falls in love with Cristóbal despite the rivalry existing between the two families, but she is a victim of Severiano´s evil, the father of the man she loves, which forces her to run away, giving Cristóbal up. Some time afterwards, she returns and must confront her past and the man she still loves.
"Muchacha Italiana Viene A Casarse"
The story centers on Fiorella Bianchi, an Italian young girl who is a romantic and a day-dreamer. She is not afraid of life and she is particularly keen on love stories. She takes care of Gianna, her sick sister, and her dying father, Mario, so the entire weight of the expenses and responsibilities at home relies on her. When her father dies, she must accept Vittorio's proposal of coming to Mexico and marry him without being in love. Nevertheless, when she arrives in Mexico, destiny has prepared for her a very different path in which she will be confronted to fight for love, or keep a promise.
"Pasión y Poder"
Eladio Gómez Luna is an attractive man with a fierce and determined personality. He is a business genius, but a chauvinist with Julia, his wife, whom he loves but hasn't managed to make her love him back. Ever since he was young, he holds a deep grudge against Julia's former fiancé, Arturo Montenegro, whom he wants to destroy at all costs. He has two children: David, for whom he suspects Julia cheated on him with Arturo, and Franco, fruit of an affair he had with Caridad and whom he denies despite of their similarities.
© 2023 Latin Times. All rights reserved. Do not reproduce without permission.