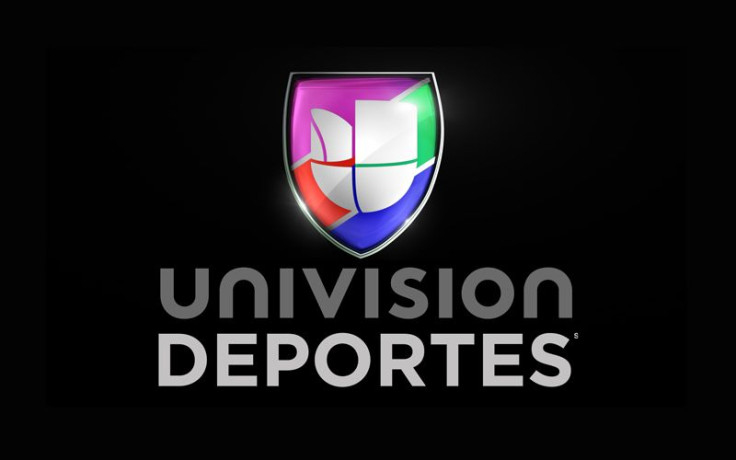 A brand new award show is making its debut on Univision this December. The top-rated Spanish-language network has many high profile award ceremonies all year long. Premios Juventud, has the youth voting for their favorites, Premio Lo Nuestro, has music fans voting for their favorite artists and the Latin Grammy's bring prestige honoring the best in Hispanic music. Now Premios Univision Deportes 2014 will honor the best in sports, the top athletes and the teams that Hispanic audiences follow the most. Nominations for the inaugural season of this show have been revealed and a total of 65 sports figures have scored a nod. Nominees are from a variety of sports that include soccer, basketball, baseball, boxing, auto racing and more.
Miguel "El Piojo" Herrera scored a nod in the Best Sports Moment Of The Year category for his unique way of celebrating his team's accomplishments. In that same category the Mexican coach will be going up against the moment where James Rodríguez cried on the field after Colombia was eliminated from the World Cup as well as when Maxi Rodríguez scored the winning goal for his team. In the MLS Player of the Year category, Cubo Torres from Chivas USA is nominated with Diego Valeri from the Portland Timbers and Marco Pappa from the Seattle Sounders also vying for the award. Premios Univision Deports will let fans vote here and the winners will be revealed on Thursday, December 18 at 9pm ET/PT on UniMás with a simulcast on the Univision Deportes Network. Check out the complete list of nominees here:
Best Soccer Game of the Year
Querétaro 3 - Pachuca 4
Real Madrid 3 - Barcelona 4
Alemania 7 - Brasil 1
Best Boxer of the Year
Miguel Cotto
Juan Manuel Márquez
Leo Santa Cruz
Best MLS Player of the Year
Cubo Torres, Chivas USA
Diego Valeri, Portland Timbers
Marco Pappa, Seattle Sounders
Best Sports Moment of the Year
Miguel 'El Piojo' Herrera Celebrations
James Rodriguez Cries After Colombia Loses
Maxi Rodríguez Scores Winning Goal
Best Baseball Player of the Year
Miguel Cabrera
Adrián González
Nelson Cruz
Best Liga MX Player of the Year
Rafa Márquez
Alfredo Talavera
Miguel Layún
Breakthrough of the Year
James Rodriguez
Diego Costa
José Abreu
Best Save of the Year
Guillermo Ochoa
Alfredo Talavera
Keylor Navas
Best Car Racing Performance
Sergio Pérez
Juan Pablo Montoya
Carlos Muñoz
Aric Almirola
Best Basketball Player of the Year
Manu Ginobili
Carmelo Anthony
Luis Scola
Best World Cup Record
Faryd Modragón
Miroslav Klose
Alemania 7 - Brasil 1
Best Hispanic Performance in Europe
Carlos Tévez
Luis Suárez
Angel Di Maria
Sport Achievement of the Year
Albert Pujols 500 Homeruns
Costa Rican Soccer Team
Manu Ginobile Champion
Diego Simeone, La Liga Champion
Goal of the Year
Rodrigo Mora, scores against Guarani at Copa Libertadores
Marco Fabián, scores against Puebla in minute 92
Erick 'Cubo' Torres, scores against Montreal at minute 94
Giovani Dos Santos, against Netherlands during Brazil World Cup
James Rodriguez, against Uruguay during Brazil World Cup
Extreme Sports Athlete of the Year
Orlando Duque
Larissa Morales
Rafa Ortiz
Best Athlete Post on Social Media
James
Neymar
Miguel 'El Piojo' Herrera
Best Artistic Performance by an Athlete
Carlos 'Pibe' Valderrama, 'Por Un Puñado De Pelos'
Oribe Peralta, Pepsi commercial
Landon Donovan, FIFA 2015
© 2023 Latin Times. All rights reserved. Do not reproduce without permission.