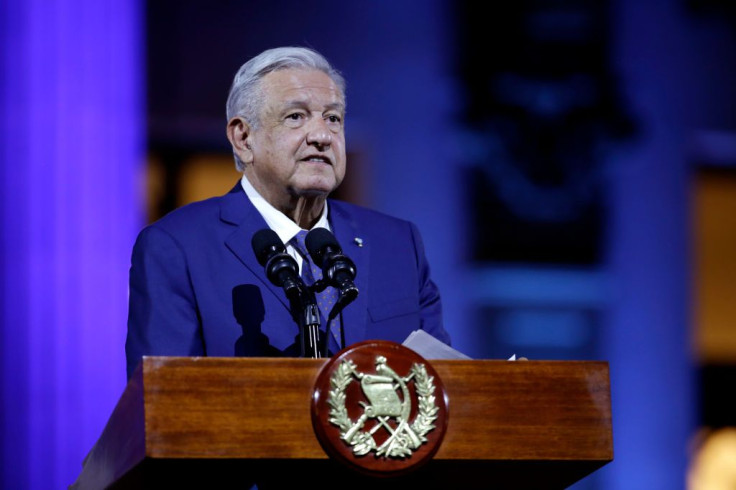 Critics claim that the reform of the authority in charge of overseeing elections in Mexico, which was approved by lawmakers, will weaken and undermine it.
President Andrés Manuel López Obrador, who has denounced the National Electoral Institute (INE) as being partisan, has spearheaded its reform.
The action will reduce INE's funding, decrease its workforce and result in the closure of numerous of its regional locations.
Demonstration marches have been organized by the measure's opponents on Sunday.
With 72 votes in favor and 50 votes against, the reform was passed by the Senate. It has already been approved by the House of Deputies, so it will take effect after President López Obrador signs it.
Will Grant, the BBC's correspondent in Mexico, claims that it may be the country's most divisive political topic at the moment, BBC reported.
After two earlier failed attempts, López Obrador was chosen as president in July 2018. He has long criticized the INE, whose employees supervise elections.
He attacked the independent organization last month, claiming it was dishonest and as well as arguing its staff turned a blind eye to "the stuffing of ballot boxes, falsification of [election] records and vote buying."
"Let them go cheat somewhere else, they just want to keep stealing [votes]," he said.
The president's disdain for the INE is nothing new; it first surfaced during his first attempt at becoming president in 2006.
He fell short of defeating his Republican opponent Felipe Calderón back then by less than one percentage point. López Obrador steadfastly declined to accept the outcome, which he called fraudulent, for months.
He also disputed the outcome of the 2012 election, in which he came in second to Enrique Pea Nieto.
Since his victory in 2018, López Obrador has pushed for an INE reform that he claims will save taxpayers $150 million (£125 million) a year by drastically cutting the agency's staff.
The legislation that was approved on Wednesday is a scaled-back version of the reform he first advocated but that Congress rejected.
Even though the new plan, dubbed "Plan B," is less extreme than the original, opposition politicians have expressed outrage over it, claiming it is a setback to Mexico's democratic institutions.
They have called for mass protests to be held on Sunday.
The INE chief stated he would appeal the measure to the Supreme Court, adding to the legal challenges the measure is facing.
© 2023 Latin Times. All rights reserved. Do not reproduce without permission.