An anti-vaccine priest in Italy, who espouses the false views that vaccines are made from "aborted embryos," was reported to have died on Wednesday, Feb. 2, from COVID-19, as other priests with anti-vaccine sentiment attempt to stop Italians from getting the shot.
Don Paolo Romeo, who is a parish priest of the abbey of Santo Stefano in Genoa, died of COVID-19 at the age of 51, after railing against the possibly life-saving jabs through touting a conspiracy theory of vaccines being made from aborted embryos, according to L'Unione Sarda.
A believer of the French Catholic Archbishop Marcel Joseph Lefebvre's conspiracy theory about vaccines being made from aborted embryos, he continued to preach and celebrate Mass even as the virus spread around the world and he ignored his family and friends' pleas to get vaccinated.
Romeo, however, contracted COVID-19 last month, and he was admitted to a hospital as his health massively declined. The Santo Stefano church has paid tribute to the priest in a statement, though there is no mention there of his virulent anti-vaccine views, the Daily Beast reported.
"May the Lord reward him for all the good he has done here on this Earth and may he forgive his shortcomings if there were any," the abbey said on social media.
Romeo is not the only Italian priest to espouse false views regarding vaccines: former Vatican ambassador to the United States Archbishop Carlo Maria Viganò has encouraged the country's armed forces not to get vaccinated.
The archbishop, who has also openly told protestors and the like to defy vaccine mandates from the government, has been criticized by the Italian military's chaplain Santo Marcianò for his views while encouraging members of the military to get vaccinated.
The Catholic Church has dismissed the "aborted embryos" conspiracy as false, saying that "neither Pfizer nor Moderna used an abortion-derived cell line in the development or production of the vaccine," before encouraging followers to get vaccinated.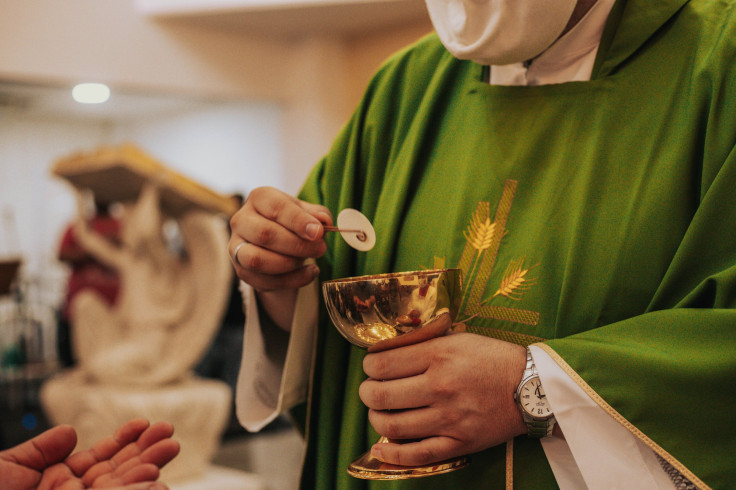 © 2023 Latin Times. All rights reserved. Do not reproduce without permission.