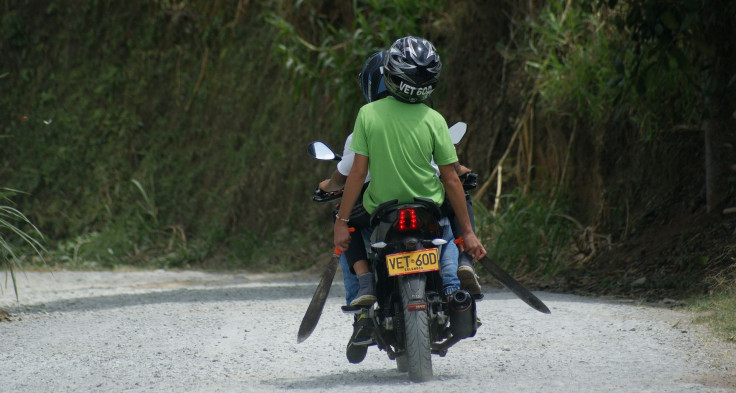 Police are still on the hunt for a man who chopped off the hand of a school teacher who resisted handing over her purse when she was mugged at a bus stop in Pradera, western Colombia. Edith Valencia, 48, was on her way to work when a man attempted to rob her on March 4 at around 5:30 am.
According to Today In 24, the robber tried to intimidate the elementary school teacher into giving up her bag but she refused to let go of her belongings. The frustrated and angered thug attacked her with a machete and chopped off her left hand and mutilated her other hand. The victim's brother, Faudi Valencia, spoke to the local media demanding that police capture his sister's attacker.
"He hit her with a machete on her limbs, both her right hand and her left hand, this one was the hardest hit as she has serious injuries," he said.
Police investigators say they have identified the robber but are still unable to pinpoint his exact location despite the multiple raids they have conducted. Reports suggest that the suspect's family is making efforts to hide him and keep police from bringing him to justice.
Valle del Cauca department police commander Colonel Nelson Parrado said the National Police has assigned a special intelligence group along with judicial police and the prosecutor's office pooling efforts to locate, arrest and prosecute the suspect.
Parrado added that the teacher was assisted by a local after she was attacked and was taken to a nearby hospital for treatment of her injuries. Police said she is still under medical observation after being transferred to a specialized clinic in Cali. It was said that the doctors were able to save her severed left hand and successfully reattached it.
The surgeon added that the highly complex surgery lasted nine hours where the medical team achieved 100% success. Valencia will remain in the confines of the hospital's ICU.