Sarah Ferguson and Prince Andrew ignite romantic relationship hummers after the former couple steps out together to attend Lady Gabriella and Thomas Kingston's royal wedding. The gesture shocked the public and gives hopeful royal watchers a run for their money.
Once again, the British royal family gathered together to celebrate the union of Lady Gabriella and Thomas Kingston held in Windsor Castle over the weekend. Queen Elizabeth and Prince Philip graced the event with Prince Harry, Duke of Sussex.
What caught the world's attention was Prince Andrew and Sarah Ferguson, who arrived together like a couple. They arrived together with daughter Princess Beatrice and her boyfriend, Edoardo Mapelli Mozzi.
Their joint public appearance delighted fans and ignited rumors on a possible rekindling of their romantic relationship. Some royal watchers are looking forward to an engagement announcement from Sarah and Prince Andrew soon.
The pair has one of the strangest yet fascinating ex-couple arrangements as Sarah still lives together with Prince Andrew in the Royal Lodge in Windsor. The two have maintained close friendship and have covered for each other as needed, like when Prince Andrew stepped in for as host for Children's Air Ambulance for Sarah, who was unable to attend after last-minute changes in her schedule.
The Duchess of York once shared how she and Prince Andrew wanted to solidify their status as a family. "A table goes best with four legs," the Duchess said. "A table can't stand on three legs, really, so you have the Duke and I, and the two girls."
"We're a family unit and we lead by example," Sarah explained on her unusual divorce setup with Prince Andrew. "We support each other emotionally, and we support each other health wise. At least every two weeks we sit down together and communicate, the four of us," she continued.
While there's a possibility of Prince Andrew and Sarah getting back together as a couple, a large chunk says that it's unlikely to happen. For one, Prince Andrew's father, Prince Philip, has been hating Sarah for years since the toe-sucking scandal. Prince Philip may not be able to stand the fact that his son is marrying the woman who brought shame to his family.
Also, Sarah previously explained why marriage is not an option for them. The former couple is happier outside of marriage and values the extraordinary friendship they have now.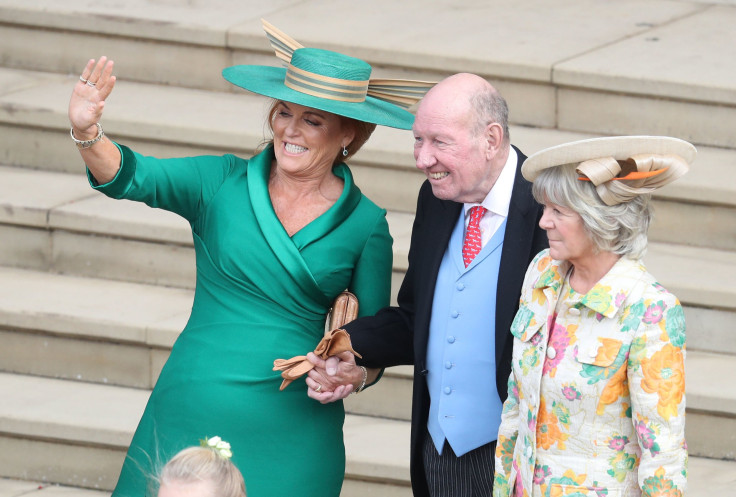 © 2023 Latin Times. All rights reserved. Do not reproduce without permission.