If the sexual assault allegation brought against Prince Andrew by Virginia Roberts Giuffre advances to a civil trial, authorities could question him about his 'private parts.'
Giuffre sued Prince Andrew under the New York Child Victims Act in Aug. 2021. She said she was trafficked three times by sex offender Jeffrey Epstein to see with the Duke of York, where she was forced to have sex with him when she was only 17 years old.
The lawyers for Prince Andrew pushed hard to have the lawsuit dismissed, citing Giuffre's $500,000 deal with Epstein in 2009, but U.S. Judge Lewis A. Kaplan dismissed the attempt.
Following that, the Duke of York may undergo a civil trial and be questioned under oath about anything.
The Mirror said Prince Andrew might be asked about his marriage, sex life, and even intimate information about his physique.
Not only his ex-wife Sarah Ferguson, but also his daughters Princess Eugenie and Beatrice, are expected to be deposed. The deposition of Meghan Markle, Duchess of Sussex, who has previously been described as a witness who checks "all three boxes," could be discussed.
According to a lawyer for one of Epstein's victims, even the Queen could be deposed.
"The lawyers could even try for the Queen," he suggested of Andrew's mother, the 95-year-old monarch per The New York Post.
"I don't doubt they will," he said. "But as a sovereign, it will be almost impossible to do," he added.
While Prince Andrew's lawyers attempted to have the case dismissed on the basis of Giuffre's settlement with Epstein, they also argued that Giuffre was beyond the age of consent and questioned her authority to file the claim in the United States while she presently resides in Australia.
If the Duke of York is brought to trial and his lawyers are unable to find any method to have the matter dropped, the trial will most likely take place between September and December this year.
Because the civil lawsuit has reached the 'discovery' phase, Giuffre and Prince Andrew's lawyers will now exchange evidence and information about witnesses, all of which could be presented at trial.
Both parties will write transcripts or participate in videotapes as part of out-of-court statements delivered 'under oath, under penalty of perjury of U.S. law' during the 'discovery' phase.
While it is likely that officials would question the Duke of York about his association with Epstein and convicted sex trafficker Ghislaine Maxwell, Kuvin said (per reports) that: "It is without question the Duke will be asked about his private parts."
According to legal experts, the Prince would not even be required to go to the United States if the case went to trial.
While it's "not an option being considered at the moment" Prince Andrew's attorneys could push for the lawsuit to be settled outside of court. This was according to a source close to the Duke of York.
The Duke of York's lawyer, David Bois, told The Sun that a settlement is always a possibility.
The deposition, according to Boies, will take place in February.
Prince Andrew has denied the charges, and is believed to be keen to "clean his name."
According to Kuvin, Giuffre might 'easily' win over £14 million ($19.2 million) in undisclosed damages if the action is successful.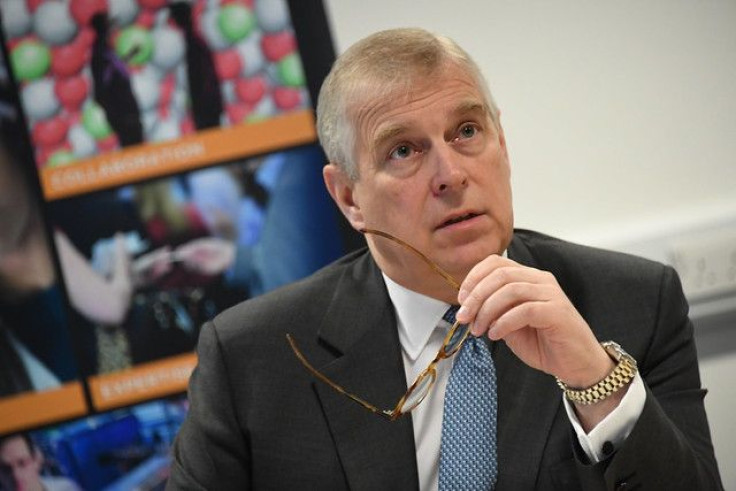 © 2023 Latin Times. All rights reserved. Do not reproduce without permission.