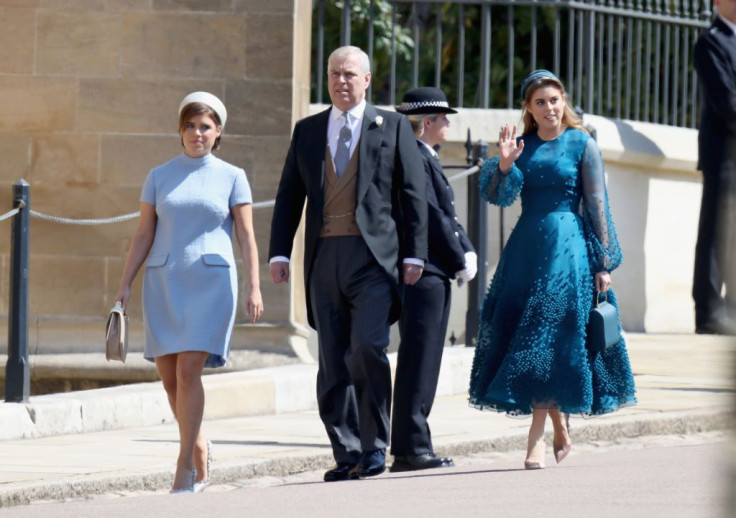 The Duke of York, Prince Andrew, reportedly received £750,000 ($900,000) on the orders of an alleged fraudster to fund "wedding gift" for his daughter Princess Beatrice. Prince Andrew and his former wife, Sarah Ferguson, were both named in a high court case ruling featuring a dispute between a Turkish woman and businessman.
The 77-year-old Turkish woman, Nebahat Isbilen was allegedly tricked by Selman Turk into giving Prince Andrew £750,000 ($900,000) "by way of payment for assistance" with her passport, as court documents reportedly show. She is suing him for over £40 million ($52 million) she claimed is missing.
According to the woman, the £1.1 million ($1.4 million) of her money ended with Andrew. Meanwhile, the Duke of York has since repaid the cash after Isbilen alleged it was a scam. He has returned £750,000 ($900,000) but has not explained why it was paid into his account at royal bank Coutts in Nov. 2019 in the first place.
Daily Mail revealed that the Duke's former private secretary Amanda Thirsk gave the wedding explanation for the payment. Beatrice married Edoardo Mapelli Mozzi in a private ceremony in Windsor in July 2020. Thirsk reportedly received a call from Isbilen's bank on Nov. 14, 2019, questioning the purpose of the £750,000 ($900,000) transfer from her account to the Duke's account at Coutts. Thirsk said, "It's a gift for the wedding, a wedding gift. "
Princess Beatrice reportedly complained to friends that she was blindsided by news that an alleged Turkish fraudster provided a £750,000 ($900,000) "wedding gift" ahead of her marriage. The court documents claimed that Andrew's ex-wife was sent payments worth £225,000 ($295,000), while his younger daughter Eugenie received £25,000 ($32,000), including a £15,000 ($19,000) 'birthday gift' – five months before the actual day.
There is no suggestion of any wrongdoing by the Duke or Sarah Ferguson. The Prince is not central to the legal proceedings.
Isbilen, the wife of a Turkish MP jailed in their homeland due to "politically motivated" charges, fled to London, asking Turk to help her move her £68 million ($90 million) out of the country. Turk, a former banker, had agreed to assist Isbilen to move her assets out of reach of the Turkish authorities. However, Isbilen has alleged that Turk "breached fiduciary obligations he owed to her" and "advances claims in deceit."
Turk disputes Isbilen's allegations. Turk denies dishonestly "misappropriating" her money. He claimed that Isbilen decided to give Andrew the money "on her own initiative."
According to Judge Halpern QC, a lawyer representing Isbilen had said, in an affidavit, that information had emerged to show proof given by Turk was "misleading". He said the solicitor Jonathan Tickner had told him how evidence showed that "money was used for purposes unconnected with Mrs Isbilen, eg substantial sums were paid to Prince Andrew, Duke of York, and to Sarah, Duchess of York".
In the document seen by The Guardian, "In or around November 2019, Mr Turk told Mrs Isbilen that she needed to make a purported "gift" of £750,000 to HRH Duke of York by way of payment for assistance that he told her HRH Duke of York had provided in relation to Mrs Isbilen's Turkish passport." The document included that the passport suggestion was a ruse.
"The representation that Mrs Isbilen needed to make a gift to HRH Duke of York in connection with her passport (or for any other purpose) was false, and Mr Turk made it dishonestly, knowing it to be false and intending Mrs Isbilen to rely on it." Isbilen reportedly authorized the transfer of £750,000 ($900,000) on Nov. 15, 2019.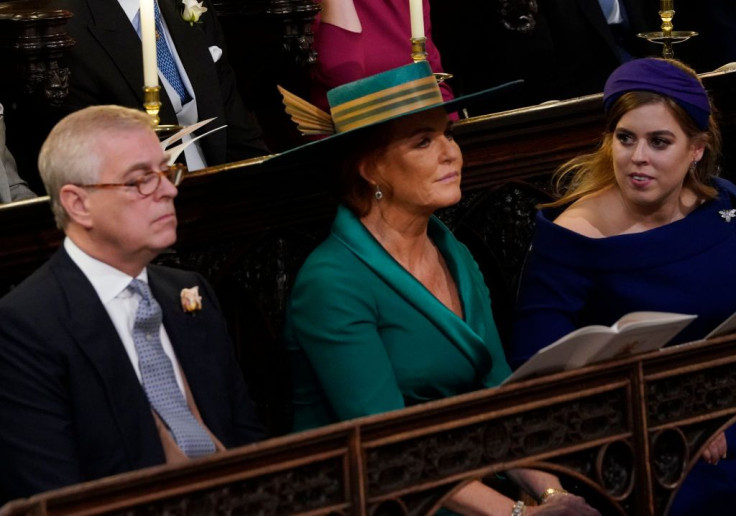 © 2023 Latin Times. All rights reserved. Do not reproduce without permission.